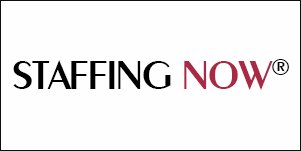 Bank Teller at Staffing Now
Lake Elmo, MN

Our client, located in Lake Elmo, is searching for a full time bank teller.

Essential Functions:
Greet and welcome members to the credit union in a courteous, professional and timely manner, providing prompt, accurate and efficient member transactions.
Assist and educate members with selecting the products and services that best meet their needs and recommend other complementary services to provide member satisfaction, increase product penetration, and promote the credit union.
Balance cash drawer at the end of the shift and compare totaled amounts to computer-generated proof sheet. Research and resolve discrepancies for self, and also assist others. Report any discrepancies to the supervisor as necessary.
Receive share drafts/checks and cash for deposit to accounts, verify amounts, examine share drafts/checks for proper endorsement, and enter deposits into computer records.
Cash share drafts/checks and process withdrawals; pay out money after verification of signatures and member balances. Recognize when it is necessary to place holds on account for uncollected funds.
Accurately balances the vault, coin machine and instant issue cards machine.
Maintain an up-to-date and comprehensive knowledge on all credit union products and services that are handled or promoted by tellers.
Receive mortgage, consumer loan, and other payments. Enter payments into computer. Generate member receipts.
Assist other areas of the Credit Union as needed.
Qualifications:
High School degree required, Associates or bachelor's degree preferred.
One year of teller experience or two years' cashiers experience.
Excellent verbal and written communication skills.
Proven superior customer/member service skills.

Expected Hours of Work:
Longer hours, evenings and weekend work may be necessary.