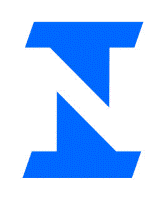 Banking Recruiter (Global Financial Crimes) from Genuent LLC
Tempe, AZ 85281
Banking Recruiter (Global Financial Crimes) - Long Term Project - Tempe, AZ.

Genuent is hiring a Banking Recruiter (Global Financial Crimes) for our banking client in Tempe, AZ area. This is a long term project opportunity. If you're a match, please apply or contact

akraus@genuent.com

 


Job Summary: Reporting to a Recruitment Manager, the Recruiter is responsible for the full life cycle recruitment of exempt professional and managerial positions for our Internal Audit business unit. Develop diverse candidate pools and pipelines for each position. Manage and develop relationships with hiring managers and candidates.

Major Responsibilities: Specific responsibilities of the Recruiter:
Demonstrate subject matter expertise within a line of business and or functional area.
Develop and maintain client relationships with senior leadership, as well as hiring managers and candidates.
Work with hiring managers to develop search strategies, and overall staffing needs for the organization.
Educate hiring managers on the recruitment process; timeline, roles and responsibilities, as well as promoting candidate diversity.
Consult with hiring managers on recruitment trends, target companies, innovative sourcing techniques such as CMS, industry events, networking, job boards, cold calling, external research, etc.
Proactively identify and recruit passive candidates, and continually build a pipeline of candidates.
Review all applicant resumes and sources for fit with position description and requirements; ensure a diverse candidate pool is presented.
Effectively phone screen or interview all relevant applicants, and make recommendations to hiring managers for interview selection.
Position and effectively articulate the value proposition.
Oversee/schedule candidate interviews with hiring managers and interview teams.
Gather interview feedback from candidates and interview team.
Determine with hiring managers next steps in the process.
Obtain all critical information on candidates; experience, salary, motivations and fit for the position.
Conduct reference checks if applicable for the role.
Work with Recruitment Coordinator on background checks and all necessary compliance.
Partner with Recruitment Manager and Compensation to discuss offer parameters; extend and negotiate all offers.
Manage the closing of the position all the way through the on-boarding of successful candidates.
Ensure that the applicant tracking system (Taleo) and the Contact Management System (CMS) are consistently and effectively used to provide accurate recruitment metrics and compliance.
Review monthly/quarterly recruitment metrics with Recruitment Manager to ensure target time to fill, aging and other TAS metrics are on track.
Demonstrate a general understanding of employment laws and regulations.
Attend career fairs and other networking events as a representative of the Bank and TAS.
Must have Risk and compliance experience.