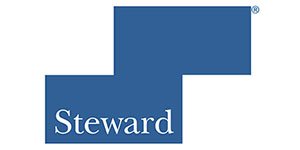 Bay Area Neuro-Interventional Radiology Opportunity at SJMC Physician Services
San Jose, CA
BEAUTIFUL NORTHERN CA - SAN JOSE
NEUROINTERVENTIONAL RADIOLOGY OPPORTUNITY

Seven-physician academic, multi-specialty surgical group looking to add one full-time, permanent neuro-interventional radiology candidate.

*Academic opportunity available - Stanford University affiliated Fellowship
*Multi-specialty surgical group with 2 comprehensive stroke centers and one thrombectomy capable /certified center
*Purely IR/NIR group with a vascular surgeon, 2 research physicians, 1 research nurse coordination and 2 physician assistants.
*Call will be shared and paid with generous compensation model plus performance bonus
*You will be stepping into a 'turn-key' practice with full autonomy
*Signing bonus, benefits and relocation assistance provided

Enjoy all that the Bay Area has to offer!

*Less than an hour to San Francisco and /or Santa Cruz
*An outdoor enthusiast's dream with hundreds of actives to do all year-round
*Home to professional sports teams like the Golden State Warriors and the San Jose Sharks
*Immediate access to performing arts, fine dining, nightlife, major big-city amenities, and a major international airport
*Top-scoring school districts by Great Schools for both public and multiple 4-year Universities in the area - excellent forms of higher education available
*Beautiful neighborhoods and communities with all types of housing options available


At Minimally Invasive Surgical Solutions, our mission is to provide patients with top-caliber minimally invasive medical procedures, diagnostic services, state of the art technology, compassionate care in a safe, comfortable environment with minimal time and discomfort.

Location: San Jose Bay Area, CA

Requirements:
Full-time Employment
Board Eligible/Certified
Dynamic candidates with strong clinical competency; having an entrepreneurial/innovative spirit encouraged

We offer:
This is a full-time position for immediate employment. Generous compensation model with performance bonus
All benefits are included; such as, health, dental, vision, life insurance and a 401k retirement plan.