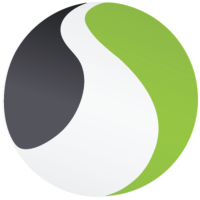 Become a Health Insurance Agent - Work From Home at BroadPath Healthcare Solutions
Dearborn, MI 48126
BECOME A HEALTH INSURANCE AGENT
Health Insurance Agent Job Description:
A career with BroadPath means joining a driven, diverse, smart workforce that helps people every day in every role we offer! Take advantage of your communication skills and work ethic by becoming a Licensed Health Insurance Agent with BroadPath Seasonal positions starting in September and October! As a work from home associate, BroadPath will provide you with a Laptop, 4 Port USB Hub, Bhive Web Camera and USB Headset. (If you currently have a Health Producer License, please apply for our Licensed Agent positions, this position is for non-licensed professionals). This opportunity is not available in California, Illinois, Oregon, or Nevada. This is a Seasonal Position; you will begin earning an hourly rate of 14/hour starting 8/22/2019, your first day of project training.
Health Insurance Agent Responsibilities:
Responsible for providing your own monitor, mouse, ethernet cable​, and keyboard
Responsible for having 5Mbps download and 2Mbps upload
Responsible for returning BroadPath equipment upon conclusion of your engagement
Our Licensed Health Insurance Agents will work from home and ramp up quickly. BroadPath provides the necessary resources and tools for you to be successful.
Use active listening skills to complete a thorough needs analysis to determine plan options for customer
Present plan options through a consultative approach based on the customer's needs and goals
Exceed established performance goals in sales, call quality, customer satisfaction, adherence, and attendance
Ensure compliance with BroadPath, Client, and HIPAA regulations
Review and Agree to BroadPath's Bhive Agreement
Participate and Collaborate in BroadPath's Bhive Engagement Platform
BroadPath will provide:
An online pre-licensing prep course to prepare you for your state Health Insurance Exam
Access to Licensing and Certification Subject Matter Experts; our helpful experts are here to support you
Comprehensive, step by step guides that will help you obtain required Resident and Non-Resident State Licenses and Certifications
Paid Product Training once licensed
Laptop, USB wired Headset, USB Hub, and Bhive camera (delivered prior to project training)
Reimbursement of Fingerprinting, State Exam fees, Resident and Non-Resident license application fees after completion of Product Training
This is a seasonal Health Insurance Telesales position and a great career opportunity that allows for you to invest in yourself, build your skills and BOOST your talent. The position requires exceptional drive to succeed, time management and follow through, as the qualifications are specific to the requirements of the role.
All offers of employment for this position are contingent upon the successful completion of: 
Successful completion of background and drug screening 
Completion of pre-licensing prep course by 8/12
Must have an active Resident Health Producer License by 9/2
Must have an active Non-Resident Health Producer License in Florida by 9/17
FFM Certification to be worked on while FL License is pending
Project Training will begin on 9/30/2019
Health Insurance Agent Qualifications:
Committed to work the entire AEP (Annual Enrollment Period), approximately September through December​
100% Attendance is required during product training (approximately M-F, 8-5 Eastern)
Can work within the production hours M-Sun 8am – 10pm Eastern ​(8-hour shifts)
Dedicated home office workspace with a door
You have excellent schedule adherence - time management is a must
You are diligent, analytical, and cautious with risk
You are a motivator of others while being aware of and responsive to customer needs and concerns
You are a relationship builder and maintainer; able to sell our customers not tell them
Health Insurance Agent Preferred Qualifications:
Prior Sales experience
Prior Call Center or Work at Home experience
401K
Employee Events
Employee Referral Program
Flexible Schedules
Flexible Spending Accounts
Life Insurance
Long Term Disability
Maternity/Paternity Paid Leave
Medical, Dental and Vision
Merchandise Discounts
Military Leave
Paid Holidays
Paid sick days
Performance bonus
Prescription Drug Coverage
Vacation/paid time off
Work From Home