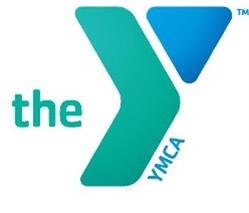 Before & After School Site Coordinator, Midwest City at YMCA of Metropolitan Washington
Midwest City, OK 73110
Coordinate planning, development, staff oversight, and implementation of all activities in the Child Care Programs located at the Choctaw-Nicoma Park ...Duties and Responsibilities:
Must stay current in CPR Pro/AED/Basic First Aid and Emergency Oxygen, renewed annually.
Must complete Redwoods trainings within 30 days of hire and renewed annually.
Establish a positive relationship with each child.
Maintain paperwork including incident reports, registration forms, etc.
Supervise staff to provide a safe and healthy environment.
Ensure the safety and well being of all children.
Know where all group members are at all times.
Lead games and activities.
Know licensing requirements of DHS for school age programs.
Maintain minimum requirement for state and YMCA standards.
Administer and oversee the curriculum outlines on a daily basis as part of the goals set in conjunction with the YMCA director.
Maintain a 1 to 12 ratio at all times.
Develop positive relationships with school principal and staff.
Display YMCA character values (Honesty, caring, respect, responsibility)
Develop meaningful and sustainable relationships with members, donors and volunteers.
Must attend CATCH training.
Education & Experience:
Must have knowledge and ability to manage the school age childcare program, supervise staff, and schedule activities.
Must be sensitive, mature and able to relate well to both children and adults.
Person must be at least 21 years of age, have a high school diploma or GED, and have 12 hours elementary education or child development course work or at least two years' experience working with children.
Must also exemplify and support the philosophy of the YMCA.
Consists of working with school age children and is an active job requiring employee to participate in activities with youth.
Job may require work outside of the regularly scheduled hours and will require forty hours of childcare and administration training.
Must attend all scheduled YMCA trainings.
Must be certified in CPR Pro, AED, Basic First Aidand Emergency Oxygen.
Responsible for upholding the YMCA employee appearance guidelines.