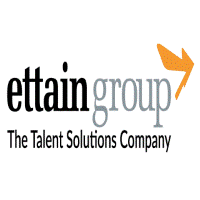 Behavioral Clinician-Bilingual Required (Spanish/English) from NTT DATA, INC
Hartford, CT
*THIS POSITION IS NOT WITH NTT DATA. NTT DATA IS ASSISTING A HEALTHCARE CLIENT WITH THE RECRUITMENT EFFORTS ONLY.


The Behavioral Health Clinician is an licensed independent provider who performs diagnostic psychosocial evaluations, develops care plan with clients and their families, offers individual, family, or group therapy as appropriate, collaborated with psychiatric and/or medical providers who are part of the client's care team, and documents all clinical interventions in accordance with company policy, Joint Commission standards, and state regulatory expectations. The position is primarily focused on direct client care but may include supervision of unlicensed staff and/or students .
Clinical Responsibilities:
Completes initial behavioral health evaluations; individual, group and family psychotherapy with children and/or adults in an outpatient clinic. Will be expected to run at least five (5) groups for each week of direct clinical work.
Practices as part of an interdisciplinary, inter-professional team, accepting "warm hand offs" from primary care providers and other members of the health care team as well as reaching in to the patient population to identify patients potentially in need of behavioral health services as flagged by the BH clinical dashboard.
Consults with providers within and outside the agency regarding the treatment plan and progress of the patients.
Shares in the Behavioral Health On-Call for after-hours coverage and daily clinic call.
Coordinates as needed with psychiatric consultants for diagnostic and consultative needs; refers as necessary for medication management.
Attends clinical Team Meetings as assigned and Component Meetings
Clinically supervises unlicensed Behavioral Health staff as assigned
Meets productivity standards as outlined annually during employee's performance appraisal review with a focus on quality clinical care.
Encourages clients to express their feelings and discuss what is happening in their lives, helping them to develop insight into themselves or their relationships.
Perform crisis interventions with clients.
Assess for immediate safety concerns, including: high risk patients/clients who may be at risk for homicide, suicide and domestic violence.
Guide clients in the development of skills or strategies for dealing with identified goals.
Develop and implement treatment plans based on clinical experience and knowledge according to state regulatory and joint commission standards.
Evaluate the effectiveness of ongoing treatment on clients' progress in resolving identified problems and moving towards defined objectives.
Modify treatment activities or approaches, as needed, to comply with changes in clients' status.
Discuss with individual patients their plans for life after leaving therapy.
Work with and Support family members to assist them in understanding, dealing with, or supporting clients or patients.
Maintain awareness within discipline about new developments in the field
Gather information about community mental health needs or resources that could be used in conjunction with therapy.
Administrative Responsibilities:
Completes all documentation required by state regulations, Joint Commission standards, and the company Behavioral Health department by laws in a timely manner, included by not limited to intake, prior authorization request, progress notes, treatment plan documentation, and discharge.
Completes and locks all treatment notes no later than the end of the next business day.
Completes reports as required for outside agencies such as DCF, Family Relations, probation, and others with appropriate releases signed by clients.
Participates as a member of agency wide committees as assigned.
Qualifications:
Ph.D. /Psy.D, LCSW, LPC or LMFT degree or unlicensed LPCA, LMFTA, MSW
Licensed in the State of Connecticut.
Minimum of two years of experience with outpatients including experience with children and/or adults.
Theoretical orientation consistent with brief, problem-focused therapy
Reliable access to an automobile or reliable access to transportation to outside agency consults, meetings and home visits.
Bilingual fluency (written and oral) in English/Spanish required.