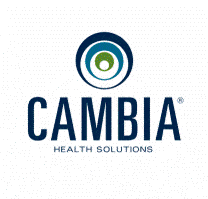 Behavioral Health Care Management Clinician at Regence
Lewiston, ID 83501
Overview
Behavioral Health Care Management Clinician
Salt Lake City UT; Lewiston, ID; Portland, OR; Medford, OR; Salem OR; Tacoma, WA; Burlington, WA: Seattle WA; Boise, ID
Telecommute options are available but must be within commuting distance to one of the above locations
Are you a Licensed Behavioral Health Professional that is passionate about making a difference? In this position, you would provide clinical care management to best meet the member's specific healthcare needs and to promote quality and cost-effective outcomes. You would oversee a collaborative process with the member and those involved in the member's care to assess, plan, implement, coordinate, monitor and evaluate care as needed.
At Cambia, our values are fundamental to achieving our Cause of transforming the health care industry. They guide our actions and bring diverse perspectives together to improve the health care journey better for those we serve. All eight values are equally important and linked to the others: Empathy, Hope, Courage, Trust, Commitment, Collaboration, Innovation, and Accountability. These values are not just words on paper - we live them every day.
Responsibilities
General Functions
Responsible for essential activities of case management including assessment, planning, implementation, coordination, monitoring and evaluation.

Assessment: collection of in-depth information about a member's situation and functioning to identify individual needs.

Planning: identification of specific objectives, goals, and actions designed to meet the member's needs as identified in the assessment.

Implementation: execution of the specific case management activities that will lead to accomplishing the goals set forth in the plan.

Coordination: organization, securing, integrating and modifying resources.

Monitoring: gathering sufficient information to determine the plan's effectiveness and the evaluation phase should determine the effectiveness of reaching the desired outcomes. Applies clinical expertise and judgment to ensure compliance with medical policy, medical necessity guidelines, and accepted standards of care. Utilizes evidence-based criteria that incorporates current and validated clinical research findings. Practices within the scope of their license.

Consults with physician advisors to ensure clinically appropriate determinations.

Serves as a resource to internal and external customers.

Collaborates with other departments to resolve claims, quality of care, member or provider issues.

Identifies problems or needed changes, recommends resolution, and participates in quality improvement efforts.

Responds in writing or by phone to members, providers and regulatory organizations in a professional manner while protecting confidentiality of sensitive documents and issues.

Provides consistent and accurate documentation.

Plans, organizes and prioritizes assignments to comply with performance standards, corporate goals, and established timelines.
Minimum Requirements
Behavioral Health Clinical Manager would have a Master's Degree in Behavioral Health Discipline or an Associate or Bachelor's Degree in Nursing and 3 years of case management, utilization management, disease management, or behavioral health case management experience or equivalent combination of education and experience.

Knowledge of health insurance industry trends, technology and contractual arrangements.

General computer skills (including use of Microsoft Office, Outlook, internet search). Familiarity with health care documentation systems.

Strong oral, written and interpersonal communication and customer service skills.

Ability to interpret policies and procedures, make decisions, and communicate complex topics effectively.

Strong organization and time management skills with the ability to manage workload independently.

Ability to think critically and make decision within individual role and responsibility.
Required Licenses, Certifications, Registration, Etc.
Must have 3 years direct behavioral Health clinical experience as either:
An independently licensed Master's level Behavioral Health Clinician in one of the areas of Psychology, Counselling, Social Work, Marriage and Family Therapy; or Registered Nurse License (RN)

Clinical License must be unrestricted and current in state of residence. If an RN, must be licensed in WA, OR, ID or UT and willing to be licensed in multiple states.(No associate level/ interns please)
Qualifications
Regence employees are part of the larger Cambia family of companies, which seeks to drive innovative health solutions. We offer a competitive salary and a generous benefits package. We are an equal opportunity employer dedicated to workforce diversity and a drug and tobacco-free workplace. All qualified applicants will receive consideration for employment without regard to race, color, national origin, religion, age, sex, sexual orientation, gender identity, disability, protected veteran status or any other status protected by law. A drug screen and background check is required.
Regence is 2.2 million members, here for our families, co-workers and neighbors, helping each other be and stay healthy and provide support in time of need. We've been here for members more than 90 years. Regence is a nonprofit health care company offering individual and group medical, dental, vision and life insurance, Medicare and other government programs as well as pharmacy benefit management. We are the largest health insurer in the Northwest/Intermountain Region, serving members as Regence BlueShield of Idaho, Regence BlueCross BlueShield of Oregon, Regence BlueCross BlueShield of Utah and Regence BlueShield (in Washington). Each plan is an independent licensee of the Blue Cross and Blue Shield Association.

If you're seeking a career that affects change in the health care system, consider joining our team at Cambia Health Solutions. We advocate for transforming the health care system by making health care more affordable and accessible, increasing consumers' engagement in their health care decisions, and offering a diverse range of products and services that promote the health and well-being of our members. Cambia's portfolio of companies spans health care information technology and software development; retail health care; health insurance plans that carry the Blue Cross and Blue Shield brands; pharmacy benefit management; life, disability, dental, vision and other lines of protection; alternative solutions to health care access and free-standing health and wellness solutions.
PI120817612
Apply Here
34,216 - 39,253 /year
Mental Health / Behavioral Counselor
What is this?