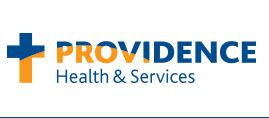 Behavioral Health Licensed Clinical Social Worker at Providence Health & Services
Portland, OR
Behavioral Health Licensed Clinical Social Worker
Job Number: 241392
Schedule: Part-time
Shift: Variable
Job Category: Behavioral Health
Location: Oregon-Portland
Providence is calling a Behavioral Health LCSW (0.6 FTE, Rotating/Variable) to Providence Medical Group (PMG) Family Medicine in North Portland, OR.
This skilled professional will be the Substance Use Disorder (SUD) counselor on an innovative multi-disciplinary team that includes Primary Care Physician, High-risk Maternity Social Worker, Peer Support Specialist, and clinic support staff.  This position will provide SUD assessment, individual counseling, facilitate group sessions, and provide SUD case management, to pregnant and postpartum women with SUD within the Primary Care Clinic.  This position will also provide SUD-specific education and consultation to other members of the clinic and Project Nurture team.  
In this position, you will: 
Independently practice in a Primary Clinic setting.
Collaborate with patient/support system in evaluating, diagnosing patients utilizing current edition Diagnostic and Statistical Manual of Mental Disorders, and/or provide specialized psychotherapy services as described in CPT to reduce and /or resolve symptoms of psychiatric and/or substance use disorders identified. 
Utilize established approaches and standards to complete assessment of patient risk to self and/or others, complete and implement risk reduction/mitigation plans to ensure patient and community safety. 
Incorporate evidence based approaches in psychotherapy including but not limited to Cognitive Behavioral Therapy, Motivational Interviewing, Dialectical Behavioral Therapy, Acceptance and Commitment Therapy, and the Recovery Model. Demonstrate effectiveness in assessment and diagnosis, including crisis evaluations, individual, group and family psychotherapy, and multi-modal treatment settings. 
Demonstrate knowledge, skills, and abilities of advanced social work practice and shall perform duties in a manner that respects patient self-determination, reduces health disparities/barriers to care, and adheres to the National Association of Social Workers (NASW) code of ethics, Standards of Practice (SOP), and the Providence mission.
Required qualifications for this position include:
Master's degree in Social Work from a Council of Social Work Education (CSWE) accredited school of Social Work, or from a school in candidacy status by the CSWE
Licensed Clinical Social Worker (LCSW) with the state of Oregon 
2 years of post Master's experience in a behavioral health treatment setting 
For those in a dedicated Chemical Dependency treatment program, a Certified Alcohol and Drug Counselor (CADC) -or- 60 hours of approved continuing education units (CEUs) in diagnosis and treatment of substance use disorders within 1 year of hire
Certification to assess and implement a Directors Hold as delegate to Mental Health Authority within 6 months of hire
Preferred qualifications for this position include:
Additional experience in substance use treatment setting
About Providence in Oregon
As the largest healthcare system and largest private employer in Oregon, Providence offers exceptional work environments and unparalleled career opportunities.
The Providence Experience begins each time our patients or their families have an encounter with a Providence team member and continues throughout their visit or stay. Whether you provide direct or indirect patient care, we want our patients to feel that they are in a welcoming place where they can be comfortable and free from anxiety. Our employees create the Providence Experience through simple, caring behaviors such as
acknowledging
and welcoming each visitor,
introducing
ourselves and Providence,
addressing
people by name,
providing
the duration of estimated wait times and
updating
frequently if timelines change,
explaining
situations in a way that puts patients at ease, carefully
listening
to their concerns, and always
thanking
people for trusting Providence for their healthcare needs. At Providence, our quality vision is simple,
"Providence will provide the best care and service to every person, every time."
Providence is consistently ranked among the top 100 companies to work for in Oregon. It is also home to two of our award-winning Magnet medical centers. Providence hospitals and clinics are located in numerous areas, ranging from the Columbia Gorge to the wine country to sunny southern Oregon to charming coastal communities to the urban setting of Portland. If you want a vibrant lifestyle while working with a team highly committed to the art of healing, choose from our many options in Oregon.
Our Mission As expressions of God's healing love, witnessed through the ministry of Jesus, we are steadfast in serving all, especially those who are poor and vulnerable.
About Us Providence Health & Services is a not-for-profit Catholic network of hospitals, care centers, health plans, physicians, clinics, home health care and services guided by a Mission of caring the Sisters of Providence began over 160 years ago.Providence is proud to be an Equal Opportunity Employer. Providence does not discriminate on the basis of race, color, gender, disability, veteran, military status, religion, age, creed, national origin, sexual identity or expression,sexual orientation, marital status, genetic information, or any other basis prohibited by local, state, or federal law.