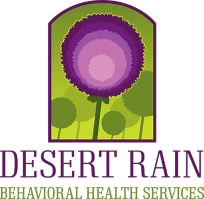 Behavioral Health Technician at Desert Rain Behavioral Health Services L
TEMPE, AZ 85283
Come work for a fun, dynamic, compassionate agency!

We are looking for new team members. 

If you are a caring, flexible, hard-working, self-directed, goal-orientedteam player...we want you!  

This is a multi-role position.  You will be a mentor and behavior coach to children and adults.  You will help the client families by providing consistent, on-going support and education.  You will communicate regularly with your supervisor and team.  You will help our clients reach their goals.  (Specifics: maintain a clinical caseload, complete intakes, attend CFT and AFT meetings as scheduled, complete clinical documentation in a timely manner, attend weekly supervision, provide weekly case coordination and case management, utilize creative and supportive interventions, share ideas with team members, have fun.)     

As a contractor, you will be responsible to schedule yourself.  Because of this you will need stellar self-management skills.  You will have the flexibility to choose the days you work and your caseload size.  You will have freedom to build this role into what you want and need it to be!

Qualifications: 21 years and older.  Bachelor's degree preferred at minimum.  Please have

at least

2 years of experience in a behavioral health or related field.  Clean driving record and method of transportation needed.  Computer, phone, and printer needed.  Exceptional time management skills needed.  Stellar documentation and clinical writing skills needed.  Positive interpersonal communication skills needed.      

We hire the best and the brightest.  Please consider joining our team.  Diversity is welcomed!!
35,000 - 65,000 /year
flexible, contract position