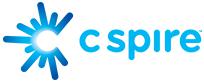 Bellperson- Doubletree by Hilton Grand Rapids at C Spire
Grand Rapids, MI
Job Description:
Doubletree by Hilton Grand Rapids Airport is seeking an energetic individual who is passionate about Guest Service!!!
This is a Full time position
Duties include but are not limited to:
Shuttle runs to and from the airport for our guests
Handling guest luggage
Maintaining proper appearance of Lobby
Responsible for handling lobby coffee
EEO/AA/VEVRRA/ADA
Experience and Skills:
Ability to understand and follow written and/or verbally in English.
Ability to effectively communicate verbally in English.
Ability to effectively deal with internal and external customers, some of whom will require high levels of patience, tact and diplomacy to defuse anger and collect accurate information.
Ability to read English language sufficient to ascertain information from luggage tags and claim checks to write numbers and names on claim checks and rooming lists.
Ability to grasp, lift and/or carry or otherwise move packages, boxes and luggage up to 75 lbs. continuously throughout shift.
Ability to stand, walk and/or sit and continuously perform essential job functions.
Sufficient manual dexterity in hands to be able to load and unload luggage.
Ability to perform tasks requiring bending, stooping, kneeling, and walking significant distances on property.