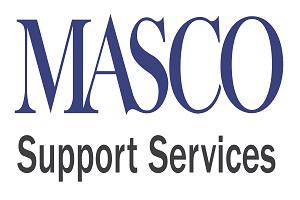 BI Analyst / Senior BI Analyst - Mooresville, NC at Masco Retail Sales Support
Mooresville, NC
Job Description
About Masco Support Services:
Masco Support Services, a division of Masco Corporation, is a dynamic team dedicated to exceeding our customer's expectations. We are a group of customer centric organizations providing practical analytics, relevant customer insights, and targeted project execution. Supporting multiple retailers, we fully leverage our shared resources and processes to provide our Masco family of brands value driven customer support and integrated service solutions.
A Diversity-Driven Workplace and Culture:
Diversity is a core value of Masco Support Services culture. Our sustainable professional organization provides wonderful benefits and professional career growth opportunities.  
We value the diversity, community participation, intellectual enthusiasm, creative pursuits of our employees. We're an open, ethical, highly engaged and collaborative organization that values trust, transparency and mutual respect for each other. We consider the importance of consistently embracing diversity and evolving our employees professional career development. 
Career Opportunity:
We are actively seeking a BI Analyst / Senior BI Analyst to join our team in Mooresville, NC (just north of Charlotte, NC)!
Work Responsibilities:
As the BI Analyst, you will:
Work across departments, Masco Business Units, and with other external customers to deliver value from Masco Support Services' investment in database and other systems
Deliver end-to-end reporting solutions including requirements gathering, data sourcing, data cleansing, data normalization and reporting
Create and maintain advanced ETL processes for easy data flow to various systems
Monitor automated SSIS (ETL) and other system processes for success and failures
Assist with logical and physical data modeling to support business initiatives
Utilize SQL to wrangle and report on large volumes of data
Collaborate with end users to identify needs and opportunities for improved data management and delivery
Develop, automate and run user-friendly dashboards and reports using tools like Excel, VBA, Power BI and Tableau
Create and enhance Microsoft Tabular (and PowerPivot) models to aid reporting requirements
Execute tasks to ensure data quality in reporting and other systems
Expeditiously conduct root cause analysis to resolve system errors
Provide general technical support and troubleshooting
Diverse Skills and Experience That You Will Bring to the Role:
Bachelor's degree or higher in Management Information Systems, Computer Science, Computer Engineering, Data Analytics, or similar
Intermediate level T-SQL (queries, stored procedures, functions, DDL, DML) (3+ years desired)
Intermediate level SSIS skills (or other ETL technology) (3+ years desired)
Intermediate level Excel skills (3+ years desired)
Strong proficiency with data modeling, ERDs, UML modeling, workflow diagrams
Understanding of data constructs such as appropriate data types, data normalization, data quality analysis and efficient data modeling
Experience with at least one data analysis tool such as PowerBI, Tableau, SSRS or Qlik
Familiarity with Microsoft Tabular models and the DAX language
Proficiency with common Microsoft Office tools: Word, Excel, PowerPoint, Outlook
Experience with Powershell or other scripting languages like Python, C#, VB is a plus
Understanding of retail metrics (turns, GMROI, margin, etc.) is a plus
Excellent written and verbal communication skills
An attitude of continuous learning
Ability to organize and manage multiple tasks
Detail-orientation
Ability and willingness to travel up to 10% of the time
What We Offer:
Flexible scheduling, ability to work from home
Competitive salary plus bonus-earning potential
Paid Time-Off
Monthly cell phone allowance
Company laptop
Healthcare benefits such as medical, dental, and vision
401K saving plan with company match
Tuition assistance program
Profit Sharing  
Our Interviewing Methods: 
After you have applied to our current posting, we will review your resume. If your resume is a match for our current opening, we will contact you to request an interview. 
EEO Statement:
Masco Support Services is an Equal Opportunity Employer (EEO). All qualified applicants will receive consideration for employment without regard to their race, color, religion, sex, sexual orientation, gender identity, national origin, age, disability protected veteran status, or any other legally protected basis, in accordance with applicable law.
Keywords: SQL, SSIS, ETL, BI, Business Intelligence, SSRS, data, IT analyst, systems analyst, BI Developer, C#, VB, Visual Basic, Powershell, reporting, dashboards, visualizations, developer, DBA, MySQL, .NET, data science, data scientist, analytics, database analyst
Company
Masco Retail Sales Support, Inc.
Shift
Full or Part Time
Full time

Masco Corporation (the "Company") is an equal opportunity employer and we want to have the best available persons in every job. The Company makes employment decisions only based on merit. It is the Company's policy to prohibit discrimination in any employment opportunity (including but not limited to recruitment, employment, promotion, salary increases, benefits, termination and all other terms and conditions of employment) based on race, color, sex, sexual orientation, gender, gender identity, gender expression, genetic information, pregnancy, religious creed, national origin, ancestry, age, physical/mental disability, medical condition, marital/domestic partner status, military and veteran status, height, weight or any other such characteristic protected by federal, state or local law. The Company is committed to complying with all applicable laws providing equal employment opportunities. This commitment applies to all persons involved in the operations of the Company regardless of where the employee is located and prohibits unlawful discrimination by any employee of the Company.

Masco Corporation is an E-Verify employer. E-Verify is an Internet based system operated by the Department of Homeland Security (DHS) in partnership with the Social Security Administration (SSA) that allows participating employers to electronically verify the employment eligibility of their newly hired employees in the United States. Please click on the following links for more information.

E-Verify Participation Poster: English & Spanish
E-verify Right to Work Poster: English, Spanish

No visa sponsorship is available for this position, unless specified within the job description.

#LI-DNI 

#CB, #MONS-MRSSI