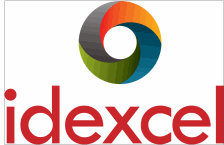 Big Data Consultant at Idexcel
Wilmington, DE
Job Title: Big Data Consultant Location: Wilmington, DEDuration: 3-6+ Months Contract
Must have skills:
AWS S3 EC2 Lambda EMR is required
5+ years of experience required
Must have experience Spark, Python/Scala 
Additional Skills:
Experience with big data tools: Hadoop, Apache Spark, Kafka, etc.
Experience with relational SQL, Snowflake and NoSQL databases, including Postgres and Cassandra.
Experience with data pipeline and workflow management tools: NiFi, Kylo, Luigi, Airflow, Azkaban etc.
Experience with AWS cloud services: S3, EC2, EMR, RDS, Redshift
Experience with stream-processing systems: Storm, Spark-Streaming, etc.
Experience with object-oriented/object function scripting languages: Python, Java, C++, PySpark, Scala, etc.
About IDEXCEL, INC
Idexcel is an IT services organization, with a mission to bring great people and great organizations together. Our diverse client base represents a wide range of industries, including technology, telecom, insurance, healthcare, manufacturing, banking & financial services, food & commodities trading and federal organizations. Our teams of experienced recruiters directly work with client companies seeking exceptional people to help with their business initiatives.
Idexcel, Inc. is an Equal Opportunity Employer. Qualified applicants will receive consideration for employment without regard to race, color, religion, sex, age, disability, military status, national origin or any other characteristic protected under federal, state, or applicable local law.