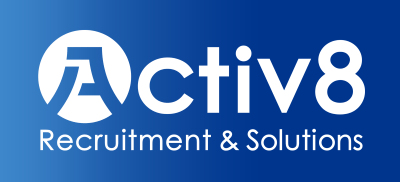 Bilingual Japanese/English Accounting Manager/Specialist at Activ8
Reno, NV
An International Food Company is seeking a Bilingual Japanese/English Manager/Specialist in the Accounting-Finance Department. This position will report directly to the CFO and will be working with the management and accounting department. Must be able to read, write and speak in Japanese language skill. This is a full time position with bonus with excellent benefits including 401K. They will support relocation fee.
Duties:
- Monitoring and analyzing accounting data and produce financial reports and statements
- Establishing proper accounting methods, policies and principles
-Cost analysis, formulating budget expectations, creating financial statements
-Managing, organizing and creating documents across the Accounting/Financial departments
-Communicate HQ, Japan and support local dept.
-Communicate banking/handle corporate issue
Skills:
-Bachelor or higher degree; and two to four years related experience and/or training; or equivalent combination of education and experience
-Management work experience
-Must speak, read and write Japanese language
-Advanced Excel Skills, Basic Word and PowerPoint skills
-SAGE/ERP Experience preferred
-Experience with AR/AP
-Business development, research and management skills
****If interested, please apply with your most updated resume including your minimum salary requirement and why you left/or are looking to leave your current company. ****
Activ8 West- Los Angeles (Recruiting Company) Recruitment & Solutions / Renaissance Resources Inc., has been one of the leading recruiting firms in North America when it comes to working with Japanese Businesses for almost 20 years. We have offices in Los Angeles, Chicago, Atlanta, Texas, New Jersey, Arizona and Canada. Our services are based on the needs of our clients, and we connect them with qualified candidates in the Automotive, Electronics, Food & Beverage, Logistics, Manufacturing, and Oil & Gas industries. With the recent expansion to California and the NYC/NJ area, our coastal offices have started working with clients in the Banking, Finance, and Entertainment Industries. We like to take the approach of working one on one with each of you to ensure that we have the best understanding of your background and what it is you are looking for in a career.
Please visit our website at www.activ8usjp.com >>> Click "Job Seekers" to see more jobs and register online!!!
$90,000.00 - $100,000.00 /year
plus bonus