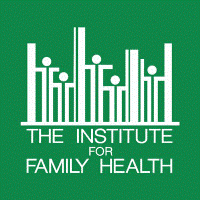 Bilingual Mental Health Clinician at Institute for Family Health
Bronx, NY 10453
Bilingual Mental Health Clinician


Job Location
Mt. Hope - Bronx, NY
Education Level
Graduate Degree
Job Categories
Health Care
SUMMARY:
Assist individuals, families and communities with psychosocial and environmental stressors, which influence the functioning of these systems, and interfere with obtaining maximum benefits from medical care and other resources available to them. Participates in the education of primary care professionals and Social Work students. Provide diagnostic assessments over mental health service for patients and their families.
REQUIREMENTS:
Provide individual, family, and group counseling, crisis intervention and concrete services.
Work in close collaboration with physicians and other health care personnel in patient evaluation and treatment to further their understanding of significant social and emotional factors underlying patient's health problems.
Prepares comprehensive bio-psychosocial evaluations, mental status exams, patient histories, treatment plans and reports.
Conduct short and long term therapy with appropriate treatment plans, goals, and objectives.
May supervise social work student interns.
Educates staff regarding psychosocial issues related to patient care.
Actively identify child welfare issues and coordinate with the Child Protective coordinator regarding appropriate reporting procedures.
Document all patient services in patient's medical records, completes encounter forms for all patient visits.
Assure social service compliance with legal, regulatory and professional standards, including Article 28 and JCAHO (where applicable).
Participates in social service quality assurance program.
Participates in Social Service Department meetings and all required staff meetings.
Demonstrates the knowledge and skills necessary to provide care, based on physical, psychosocial, educational, safety, and related criteria, appropriate to the age of the patients served in assigned area
QUALIFICATIONS:
Bilingual language (Spanish/English) skills required
Masters in Counseling Clinical Psychology from an accredited University.
MSW with New York State Certification
NYS licensure as LMSW, LCSW, LMHC, LMFT, PhD/PsyD
NYS license if Clinical Psychologist or Psychiatrist
CSW if MSW
Strong diagnostic and clinical skills.
Willingness to supervise interns and attend required supervisor courses
Demonstrated experience working with diverse populations ie: HIV, homeless, mentally ill, elderly, children, adolescents, etc.
Healthcare experience preferred.
Bi-lingual, Fluent Spanish required
Equal Employment Opportunity/Affirmative Action:
The Institute for Family Health is an Equal Employment Opportunity Employer. This job summary is intended to be brief and may not list all the duties and functions required, however, it does highlight the essential requirements. Nothing outlined in this job summary is to be construed as an express or implied contract of employment.

Please visit www.Institute.org for more information.