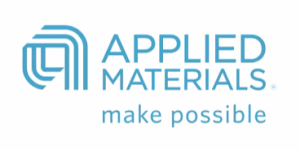 Bioinformatician/Statistician - (E2) at Applied Materials
Santa Clara, CA 95054
Applied Materials is an innovation-driven company. Our ability to identify emerging technologies that can enable our customers to overcome their challenges, by leverage Applied Materials' engineering expertise is critical to our continued growth.
Applied Materials is working on a highly innovative biotechnology development project that involves the development of new assays and a high throughput imaging instrument.  The project team is a growing, dynamic, and multidisciplinary group of scientists and technologists from fields of optics, material science, biology, biochemistry, bioinformatics and software engineering.
Job Summary:
In this challenging but rewarding career opportunity, you will work with computational biologists, bench scientists and other engineers to develop solutions for our high-throughput bioimaging platform. You will develop scientific databases, visualizations, and/or scalable analytical methods, according to customer needs and your skills. You will provide pragmatic engineering leadership in collaboration with scientists and other engineers solving open bioinformatics problems. Your infrastructure and tools will ultimately deliver statistically significant data to genomic research. This requires you to:
Develop statistic model and visualization method to solve complex engineering problems.
Work closely with a multi-disciplinary team comprising of biologists, hardware, and software engineers as they design, improve and validate the underlying assay.
Analyze experimental results to ensure the team continues progressing to the desired performance.
Use, extend, and where applicable, develop new pipelines for expression and genotyping data analysis
Design quality control, data harmonization, data cleanup and data management strategies
Plans and executes projects for concept and feasibility demonstration
Education and Experience:
MS or PhD in Bioinformatics, bio-statistics, or Life Sciences related field. We welcome applicants with scientific or biomedical academic degrees and demonstrated experience in data science.
Key Competencies:
Demonstrated expertise in at least one scripting languages such as MATLAB (preferred), Python or R for pipelines and complex data analysis.
Strong knowledge on core concepts of applied statistics.
Demonstrated ability to effectively communicate about complex bioinformatics problems to internal collaborator and customers.
Expertise in machine learning techniques such as convolutional neural networks, recursive neural networks, LSTMs, random forests
Well-developed documentation and technical report writing skills.
Experience with imaging systems is desired
This position is located in Santa Clara and is reporting to the Scientific Manager and will require some travel.
Qualifications
Education:
Master's Degree
Skills
Certifications:
Languages:
Years of Experience:
2 - 4 Years
Work Experience:
Additional Information
Travel:
Yes, 10% of the Time
Relocation Eligible:
Yes

Applied Materials is committed to diversity in its workforce including Equal Employment Opportunity for Minorities, Females, Protected Veterans and Individuals with Disabilities.
Life Insurance
Professional Development
Vacation/paid time off
Long Term Disability
401K
Tuition Reimbursement
Employee Referral Program
Paid Holidays
Medical, Dental and Vision
Stock Options
Retirement / Pension Plans