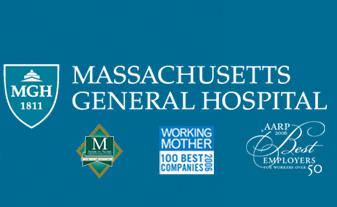 Bioinformatics Specialist II at Massachusetts General Hospital
Boston, MA
Description
true
Bioinformatics Specialist II3126261
The specialist will work with the laboratory of Dr.Robert E. Kingston at the Massachusetts General Hospital on work in the area ofchromatin biology, epigenetics, RNA and stem cell biology to providecollaborative advanced Bioinformatics analysis to support research projects.Drive the Bioinformatics component of collaborative projects using computation(Linux/Unix environment, Perl, Python, R, or other scripting languages),statistics, and methods for the analysis of high-throughput biomedical data,with a primary emphasis on next-generation sequencing methods. Independentlymanage research collaborations, design Bioinformatics workflows, select toolsand statistical approaches, and execute projects. Interpret and translatecomputational results into biologically relevant conclusions and hypotheses.Discuss biological questions, problems, and outcomes with wet-labcollaborators. Address scientific ideas and questions of wet-lab collaboratorsand implement them in Bioinformatics workflows in real time as the projectprogresses. Communicate basic ideas and design of performed computationalanalyses to biologists and clinicians. Work on own Bioinformatics researchprojects. Evaluate new practices and computational tools to apply the mostoptimal computational methods/tools in his/her research. Help other groupmembers adopt best practices and methods.
Qualifications include:
A Master's degree in Computational Sciences, Bioinformatics, Computer Science, Biotechnology or related field and two years of work experience in the job offered or related field of Bioinformatics.
Candidate must have at least 2 years of experience in the areas of chromatin biology, epigenetics, RNA and cell biology. Must have at least 2 years of experience in at least one of the following programming languages: R, Perl, Python, SQL, and/or C++. Must have at least 2 years of experience with UNIX and interfacing with remote clusters. Must have at least 2 years of experience using bioinformatics tools such as BWA, Tuxedo suite (Bowtie, Tophat, Cufflinks), edgeR, MACS. Must have at least 2 years of experience independently developing innovative approaches to answer biological problems.

Massachusetts General Hospital is an Equal Opportunity Employer.
  By embracing diverse skills, perspectives and ideas, we choose to lead. Applications from protected veterans and individuals with disabilities are strongly encouraged.
MGH 185 Cambridge02144Technician/Technologist/Scientist