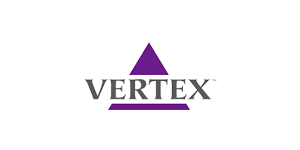 Biomarker Operations Manager at Vertex Pharmaceuticals Inc.
Boston, MA 02210
We are seeking a highly motivated scientist to join Vertex's research and development site in Boston, MA.  This individual will be working in a dynamic, cross- functional environment spanning early and late clinical development. The Biomarker Scientist will act as a key contributor to clinical development of novel therapies to treat rare diseases.
Work cross-functionally in a fast-paced environment to manage aspects of study design and clinical protocol review, biomarker sample collection, consent, handling, and analysis.  The successful candidate manages timelines for biomarker projects and provides clear communication across all relevant groups and departments to ensure understanding of the goals, strategy, results dissemination and to ensure appropriate resourcing.

Key Responsibilities
Work with colleagues in Biomarkers and Imaging for the implementation of biomarkers in clinical studies to meet program goals through a translational understanding of the disease state and treatment modalities

Maintain close contact with the Biomarker and Imaging program leadership to communicate biomarker activities

Serve as a key member of study execution teams, providing input to teams and guiding clinical implementation of biomarkers

Develop sample handling guideline for sample processing and manage aspects of biomarker sample collection and consent.

Work collaboratively in a cross-functional setting, including Medical, Data Management, Clinical Pharmacology and Biostatistical functions to ensure execution of analysis

Manage work with CRO on biomarker assays during conduct of clinical trials, as needed.

Authoring sections of Clinical Study Protocol, Biomarker Strategy documents, Analysis Plans, and Biomarker Study Reports, as needed

Contribute to the development of and review of regulatory documents working in collaboration with the Biomarker and Imaging program leadership 

 
Requirements:
A BS in Biology or related field with 6-8 years or MS with 4 years of relevant industry experience.

Excellent written and oral communication; organized and detail-oriented; ability to prioritize and plan  

Knowledge and understanding of general scientific principles as applied to biomarker research, development and implementation

Knowledge of Good Clinical Practices, clinical study design and implementation is a plus but not required