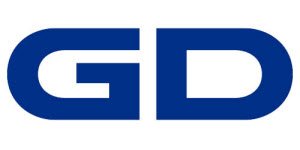 Biostatistician at General Dynamics Information Technology
Silver Spring, MD
Type of Requisition: Regular

Clearance Level Must Be Able to Obtain: None

Public Trust/Other Required: NACLC (T3)

Job Family: Data Analysis


GDIT is seeking a Biostatistician in support of the Naval Medical Research Center Infectious Disease Directorate (NMRC IDD). The mission of the NMRC IDD is to research and develop countermeasures to protect Navy and Marine Corps personnel against infectious agents of military importance. This position would provide support to the NMRC IDD Wound Infections Department. The Biostatistician assists in the development of research protocols and study design to ensure scientific merit and statistical validity, conducts statistical analysis of pre-clinical research data, and provides outreach and guidance to investigators.


Responsibilities:


+ Ensure the scientific merit and statistical validity of research protocols.

+ Review protocols and grant applications to optimize study design, enhance competitiveness of submissions, and ensure validity of research results.

+ Provide statistical consultations to researchers.

+ Foster growth and expertise to improve the quality of research design the integrity of data collection, and the accuracy of the results in presentations and publications.

+ Support up to date institutional policies for research review and approval, research execution, and publications clearance to comply with local, federal and DoD regulations.

+ Solve technical problems arising within the mission scope, analyze data from audits and protocols; prepare reports; communicate results with suggested corrective actions to the research team; communicate findings to research review boards, department heads, and regulatory offices.

+ Recommend statistical methods based on a wide variety of possible approaches; research compliance issues; originate approaches, methods, and procedures to plan and carry out assignments, contribute to SOPs guiding investigators and review boards.


Required skills:


+ BA/BS degree

+ 2+ experience in biostatistics/statistics developing research protocols and study design

+ Experience conducting statistical analysis of research data

+ Experience using R for biostatistical analysis required

+ Previous experience supporting protocol-driven pre-clinical research experimental design required

+ Understanding of biomedical literature/terminology

+ Must be a US citizen with the ability to obtain a favorable NACLC T3 security investigation


Preferred skills:


+ Masters degree

+ Experience conducting statistical analysis of pre-clinical research data, and provides outreach and guidance to investigators


#MilitaryHealthGDITJobs


null

We are GDIT. The people supporting some of the most complex government, defense, and intelligence projects across the country. We deliver. Bringing the expertise needed to understand and advance critical missions. We transform. Shifting the ways clients invest in, integrate, and innovate technology solutions. We ensure today is safe and tomorrow is smarter. We are there. On the ground, beside our clients, in the lab, and everywhere in between. Offering the technology transformations, strategy, and mission services needed to get the job done.
GDIT is an Equal Opportunity/Affirmative Action employer. All qualified applicants will receive consideration for employment without regard to race, color, religion, sex, sexual orientation, gender identity, national origin, disability, or veteran status, or any other protected class.