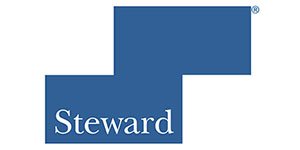 Blood and Marrow Transplant Physician at SJMC Physician Services
Las Vegas, NV
Blood and Marrow Transplant Physician needed in Las Vegas, Nevada

MountainView Hospital, located in Las Vegas, Nevada, joins with Sarah Cannon in searching for a Blood and Marrow Transplantation Physician. MountainView and Sarah Cannon identified the need for a comprehensive blood cancer and BMT program in the state of Nevada, so patients do not have to leave the state or opt to not have a transplant. With the support of the Sarah Cannon Blood Cancer Network, MountainView Hospital and Sarah Cannon are starting a new program to serve the residents of Nevada. The MountainView Blood and Marrow Transplant (BMT) program will perform autologous and allogenic transplants for blood cancers. Qualified candidates are Board Eligible or Board Certified in Hematology & Oncology with BMT training. This is an employed position with competitive salary and benefits offered.

Sarah Cannon brings together physician-led blood cancer programs across the United States and United Kingdom to offer patients convenient access to care including blood and marrow transplants, CAR-T cell therapy and clinical trials. Sarah Cannon is one of the largest providers of blood and marrow transplantation, performing over 1,100 BMTs annually, with 9 FACT/JACIE-accredited programs across the network. Through standardization of clinical pathways, SOPs, and quality plan, the Sarah Cannon Blood Cancer Network is committed to providing the highest level of quality care.

MountainView Hospital Information:

HCA and Sunrise Health Network
370 Beds
1,440 Employees
1,200 Physicians
Year Established 1996

MountainView Hospital is a state-of-the-art, full-service medical facility located in the heart of Northwest Las Vegas, one of the fastest growing areas in the valley.

MountainView features nationally recognized programs including a top cardiovascular and thoracic center, the renowned Las Vegas Institute for Robotic Surgery, an Accredited Chest Pain Center and Certified Stroke Center. Other areas of excellence include emergency care, urology, wound care and gynecological services, orthopedics, vascular care and an inpatient rehabilitation unit.

The Sunrise Health Graduate Medical Education Consortium, based at MountainView, trains the next generation of physicians and surgeons.

MountainView Hospital is recognized for high patient satisfaction and for providing quality and compassionate care to our community since 1996.

Be sure to tour our site www.mountainview-hospital.com. Our tour includes stops at our many departments, where detailed information may be found. Along the way you will meet members of our staff, volunteers, physicians on staff and friends of MountainView Hospital.

Interested candidates please email your CV and Cover Letter for consideration.