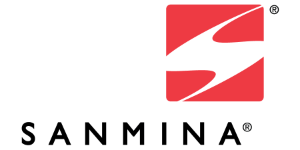 Brake Press Operator - 2nd Shift - (49144) at Sanmina
Fremont, CA
Category (For Job Seekers)
Manufacturing/Operations
Location
H3931 - EMS-Fremont - Fremont, CA 94538 US (Primary)

Job Description
Sanmina Corporation (Nasdaq: SANM) is a leading integrated manufacturing solutions provider serving the fastest-growing segments of the global Electronics Manufacturing Services (EMS) market. Recognized as a technology leader, Sanmina Corporation provides end-to-end manufacturing solutions, delivering superior quality and support to Original Equipment Manufacturers (OEMs) primarily in the communications networks, defense and aerospace, industrial and semiconductor systems, medical, multimedia, computing and storage, automotive and clean technology sectors. Sanmina Corporation has facilities strategically located in key regions throughout the world.
The Sanmina Fremont facility is a full-service enclosure systems solution manufacturing plant.  Located in California's Silicon Valley, this facility produces low-to-mid volume New Product Introduction (NPI) runs to full-scale volume.  The Fremont facility offers everything from small piece parts to fully integrated and tested systems.  In addition, this location offers in-house painting capabilities and flexible logistics solutions in distribution, inventory management and hubbing, as well as repair services.
Purpose
The brake press operator operates brake machines to produce quality parts to meet production requirements.
Nature of Duties/Responsibilities::
Review drawings for special instructions such as sequencing, forming and other details prior to starting the job.
Inspect work received from the previous operation and inspect again before moving completed work to the next operation.
Utilize set-up sheets to set up mechanical brake with appropriate tooling.
Use the mechanical brake to bend punched or laser cut parts according to customer specifications.
Coordinate the brake workload between shifts.
Operates presses or other forging machines to perform hot or cold forging to shape or form metal; Check products for correct shapes, dimensions and other specifications;
Education and Experience:
Requires a minimum of 2 -4 years related experience.
Basic computer and math skills.
Ability to receive verbal or written instructions that pertain to daily tasks
Ability to listen and take direction
Ability to learn quickly
Demonstrate good hand and eye coordination
Can safely lift 35 pounds and stand for up to 8 hours
Able to work overtime and day/swing shift as needed
This is an ITAR facility and applicant must be a US Citizen or a lawful permanent resident.
Sanmina is an Equal Opportunity Employer – M/F/Veteran/Disability/Sexual Orientation/Gender Identity