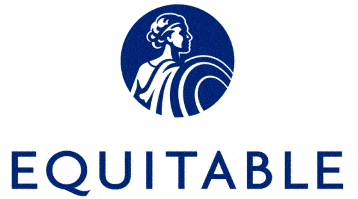 Branch Marketing & Support at AXA Equitable
San Diego, CA

For larger branch offices or a large detached district office. Works independently to support the sales organization and branch management with activities including meetings and seminars, branch communications, trainings and other programs.

Provides advanced marketing support to branch management and financial professionals. Works in conjunction with the branch management team and staff to develop marketing programs. Coordinates and manages all marketing activities and materials as well as branch events. Acts as conference coordinator as follows:

Plans all-inclusive and local events as requested

Handles exhibitor preparation details for associates

Tracks leads and ensures follow up

Partners with applicable areas to enhance the value of corporate-sponsored marketing programs

Assists with local branding and advertising as well as producer packaging and presentations

Promotes the associate website capability with help from local technology managers

Provides general support to Branch Manager including and not limited to:

Composing correspondence and documents of a highly confidential nature

Notes commitments made by the branch manager during meetings and arranges for staff implementation

Arranges and coordinates travel and meeting schedules

Prepare agendas and meeting materials

May also act as a new business liaison, assist with facilities and telecommunications maintenance, building and equipment security, branch procurements, accounts payable, reconciliation and reporting, mail and supply room administration and human resources support

QUALIFICATIONS:
Research and data gathering ability. Analytical skills. Ability to read and interpret documents Strong organizational skills. Advanced problem solving skills Advanced negotiation skills. Ability to negotiate in highly technical situations Excellent verbal and written communication skills. Ability to prioritize tasks. Ability to manage multiple projects Excellent proofreading ability -- 3-5 years experience, preferred -- Bachelor's Degree

ABOUT AXA:
We have been providing stability and reliability to our clients since 1859 to help them live their lives with confidence, to give them peace of mind, and enable them to realize their dreams for their loved ones and their legacy.

As an employer AXA is committed to creating an environment where everyone feels completely comfortable bringing their true selves to work every day. AXA US has been recognized and certified as a great place to work by the Great Place to Work Institute.

We provide our employees opportunities to move within our organization so they can grow their career and skills without ever having to leave AXA. Almost 40% of our open jobs are filled with current employees.
NOTE: AXA participates in the E-Verify program.

In addition to competitive compensation and an outstanding benefits package including 401 (k) and medical programs, we offer the opportunity for continued professional development in a congenial corporate environment.

AXA is committed to providing equal employment opportunities to our employees, applicants and candidates based on individual qualifications, without regard to race, color, religion, gender, gender identity and expression, age, national origin, mental or physical disabilities, sexual orientation, veteran status, genetic information or any other class protected by federal, state and local laws.