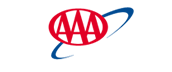 Branch Sales and Service Specialist at AAA OHIO AUTO CLUB
Pittsburgh, PA
Branch Sales and Service Specialist III – South Hills – Full-time
AAA members and clients visit our branch offices to plan dream vacations in the travel agency, secure PennDOT license, registration and title transfers, obtain auto travel maps and routings, get a quote and sign up for auto, home and life insurance, buy discount tickets for theme parks, special attractions and movie theaters, get passport photo taken, procure foreign currency, and much more!
If you'd like to be part of our team providing these services at the South HillsBranch Office, this is your opportunity! This full-time, customer-facing position is a great match for a motivated and ambitious individual interested in a long-term career opportunity.
What we offer to full-time employees:
Medical Insurance with Rx plan
Dental Insurance
Vision Insurance
Life Insurance
Disability Insurance
Paid holidays, vacation, personal and sick days
Tuition Reimbursement
FREE AAAPlus membership
401(k) Retirement Savings Plan with generous company match
Potential career opportunities in multiple states and across multiple business lines
Starting pay in the range of $12.43 – $13.26 per hour, plus incentives
What you'll do:
Greet members and customers, determine the nature of their needs, and provide legendary service!
With meticulous accuracy you will provide PennDOT license, registration and notary services
With your outgoing personality you'll successfully cross- and up-sell various AAA products and services, and you'll earn incentives for many of these transactions!
You will use road maps and reference materials to provide service to auto travelers by creating AAA TripTik® Travel planners and marked road maps; you'll also provide destination information and may secure hotel accommodations
Expressing gratitude and customer appreciation, you will accept payments and provide accurate change and receipts
You'll take passport photos, issue international driving permits, travel money cards, foreign currency, and EZPass GoPaks
You may also handle basic bookkeeping duties such as balancing and reconciling cash drawer
Qualifications
What you'll bring:
2-3 years of customer-facing sales experience;
Excellent interpersonal communication skills;
Motivated and career focused, with interest in development opportunities;
Demonstrated accuracy and exceptional attention to detail;
Strong PC/Windows and internet skills;
Familiarity with U.S. geography, good sense of direction, ability to read road maps;
Must be able to obtain and maintain valid notary license;
Previous money handling / cashiering experience with ability to make correct change;
Minimum H.S. diploma or GED, some college preferred
The selected candidate will be required to successfully complete pre-employment assessments, background and drug screenings.
Through dedicated employees we proudly deliver legendary service and beneficial products that provide members peace of mind and value.
AAA is an Equal Opportunity Employer