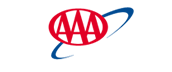 Branch Specialist at AAA OHIO AUTO CLUB
El Paso, TX
Discovering the World- One Member at a Time!
AAA Texas is seeking customer service oriented individuals for our Retail Service Specialist I position based out of our El Paso Office location. This is an exciting entry level position into our branch network and ideal for candidates interested working in a teamwork environment interfacing with Auto Club members.
Additional responsibilities include:
Fulfilling member requests relating to planning road trips, books, maps and Notary services
Cross-selling assigned AAA products and services to achieve annual goals
Cashiering duties include the balancing of the cash drawer along with shared responsibilities of branch bookkeeping records.
Servicing the needs of the member and providing added value by cross selling or advising of other services that are available to the member
Additional member service functions as necessary
AAA will support you by offering:
Exclusive recognition programs for top performers
A comprehensive benefits package that includes: Medical, Dental, Vision, 401(k), and a pension plan
Qualifications
Required / Preferred Skills:
Minimum 1 year in a customer service position; retail sales positions preferred
Ability to cross sell products
Ability to work overtime including the ability to work Saturdays
The ability to work quickly and handle multiple tasks/assignments on a daily basis
Additional Requirements:
High School Diploma or G.E.D. equivalency required
Ability to travel locally when necessary
Successful completion of Background check
AAA is a member service organization affiliated with the national AAA network. With offices across the U.S., we're united by common mission and common values of excellent member service. With more than 15,000 employees in 21 states, we provide legendary service to over 16 million loyal members. With a constantly growing membership, we are always welcoming dedicated professionals looking to challenge themselves and build a career within our dynamic organization. You will find that being part of a very successful team is extremely rewarding. If you are a career-minded, service-driven professional looking to join a fast paced organization then you have come to the right place.
AAA LEGENDARY SERVICE, SOMETHING TO BE PROUD OF!
AAA is an Equal Opportunity Employer