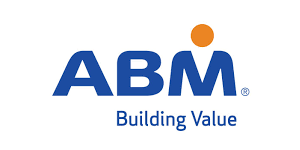 Bulk Chemical/Hazardous Production Materials Site Manager at ABM Industries
Austin, TX 78754
ABM (NYSE: ABM) is a leading provider of facility solutions with revenues of approximately $6.4 billion and over 130,000 employees in 300+ offices deployed throughout the United States and various international locations. ABM's comprehensive capabilities include electrical & lighting, energy solutions, facilities engineering, HVAC & mechanical, janitorial, landscape & turf, mission critical solutions and parking, provided through stand-alone or integrated solutions. Founded in 1909, ABM provides custom facility solutions in urban, suburban and rural areas to properties of all sizes — from schools and commercial buildings to hospitals, data centers, manufacturing plants and airports.
Job Title
Bulk Chemical/Hazardous Production Materials Site Manager
Education
High School or GED
Career Level
Manager
Category
Sales
Job Type/ FLSA Status
Salaried Exempt
Travel Required
10 - 20%
Shift Type
First Shift (Day)
Job Description
Summary:
The Bulk Chemical Manager position leads a dynamic department in Austin, TX within one of the most advanced semiconductor manufacturing facilities in the United States. This role is responsible for direction and leadership of the Bulk Chemical team including an Assistant Manager, Admin, Safety Tech and Technical Writer, and the Bulk Chemical Technical Lead and crews. This position provides coaching and development in operation and procedures, and emergency preparedness, all with flawless execution. This role is the key customer interface for all Tank Farm duties On-Site. Strong customer service, administrative background, HR experience, and ability to effectively manage teams are essential for this role.
Job Duties:
Ensures fulfillment of contract requirements.
Provides customer interface for logistics support issues; support client as a customer representative in meetings with client – designated contractors.
Provides logistics operations management for the contract.
Provides support for new system start up and initialization.
Ensures execution of the site-specific safety programs, and facilitates safety training and retraining to staff members.
Monitors safety processes and requirements daily.
Escalates and communicates issues or concerns to management.
Ensures all personnel under their management are qualified and trained to meet safety and environmental requirements on-site.
Ensures standard operating procedures (SOPs) are used and updated as required in concert with the group.
Receives notification of escalations from management team, responds per timeline, and implements Change Point Management.
Enforce policy, provide coaching, set expectations and provide resources to the operating team to sustain successful operations.
Conduct accident investigations, identify root causes and recommend corrective/preventive actions; respond to 8D reports/near misses.
Must demonstrate influential leadership.
Ensures standard operating procedures (SOPs) are used and updated as required in concert with the group.
Develop, revise, review and enforce SOPs for our operation team(s).
Ensure that Safety Work Permit (SWP) Program is followed for systems under Vendor control.
Conduct behavior based safety observations and train other employees and managers in this skill to ensure that safety and operations integrity is demonstrated.
Complete Weekly/Monthly reports required by Client Management Team.
Perform 90 day, quarterly and annual performance scorecard.
Develop measurable metrics for Bulk Chemical Optimization and CI projects.
Have the right to stop work.
Establish min/max levels for onsite storage of process chemicals.  Monitor and maintain the onsite inventory levels.
Minimum Requirements
High school diploma or GED (Associates degree preferred)
3-5  years in a leadership/management position.
1-2 years experience with semi-conductor bulk chemicals/hazardous production materials (HPM)
Experience receiving bids, selecting quotes, and purchasing.
Excellent customer service, teamwork, and communication skills.
Attention to detail, time management, inventory control, documentation, and reporting skills.
Administrative and HR experience preferred.
Location
Austin, TX 78754 US (Primary)

ABM is an EOE (M/F/Vet/Disability/Gender Identity/Sexual Orientation)