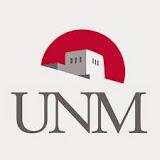 Bus Driver at University of New Mexico
Albuquerque, NM
Requisition ID
req11895
Working Title
Bus Driver
Position Grade
07
Position Summary

Provides bus transportation services for University employees, students, and visitors including special events and park-and-ride operations, ensuring transportation system and passenger safety. Monitors equipment and performs limited maintenance. Provides information and public affairs services.

The University of New Mexico Office of Admissions and Recruitment has one part–time Bus Driver position available.  The successful candidate will transport visitors and prospective students and families from UNM South Campus to Main Campus for general campus tours. The Bus Driver plays an important role in the recruitment efforts for the University of New Mexico. Our commitment to our visitors includes providing the highest degree of safe, reliable, helpful and friendly transportation for our UNM campus tours. This includes providing an optimal level of customer service to everyone we meet.  If you have previous passenger transport experience, enjoy working with the public, and want to work in an environment, which encourages teamwork, self-development, and a commitment to excellence, come join us! 

See the Position Description for additional information.

Conditions of Employment

Must pass a pre-employment criminal background check.
Possession of a valid New Mexico Commercial Driver's License (CDL) with a Passenger Endorsement is a requirement for this job.
As a CDL driver, the employee will be required to comply with all provisions of DOT Regulation 49 CFR Parts 40 and 382, including random drug and alcohol testing.
This position is represented by a labor union and is subject to the terms and conditions of the CWA Collective Bargaining Agreement.
Successful candidate must submit to post-offer, pre-employment physical examination and medical history check.

Minimum Qualifications

High school diploma or GED; at least 6 months of experience directly related to the duties and responsibilities specified.

Completed degree(s) from an accredited institution that are above the minimum education requirement may be substituted for experience on a year for year basis.

Preferred Qualifications

Experience driving a large passenger bus within the last year 
Experience performing basic routine vehicle inspections  
Must have the ability to communicate effectively, both orally and in writing
Must have the ability to record information and maintain records
Must have the ability to understand and follow safety procedures
Must have the ability to safely and efficiently operate a loaded passenger bus

Additional Requirements
High school diploma or GED; at least 6 months of experience directly related to the duties and responsibilities specified. This position will require a pre-employment criminal background check. Future and/or continued employment in the position is contingent upon obtaining and maintaining a satisfactory background check, which is one that does not include any disqualifying findings.
Campus
Main - Albuquerque, NM
Department
Admissions Office (085A)
Employment Type
Staff
Staff Type
Regular - Part-Time
Term End Date
Status
Non-Exempt
Pay
$10.23-$15.35 Hourly
Benefits Eligible
This is a benefits eligible position. The University of New Mexico provides a comprehensive package of benefits including medical, dental, vision, and life insurance. In addition, UNM offers educational benefits through the tuition remission and dependent education programs. See the Benefits home page for a more information.
ERB Statement
Temporary and on-call employees working an appointment percentage of 26 (.26 FTE) or greater, per quarter, will be eligible to earn retirement service credits and thus are required to make New Mexico Educational Retirement Board (NMERB) contributions. More information pertaining to your FTE and NMERB contributions can be reviewed on the NMERB Guidelines Clarified webpage.
Background Check Required
Yes
For Best Consideration Date
2/4/2020
Application Instructions

Only applications submitted through the official UNMJobs site will be accepted. If you are viewing this job advertisement on a 3rd party site, please visit UNMJobs to submit an application.

Attach your resume and cover letter as part of your application. Candidates must also be able to provide at least three supervisory references who can comment on driving ability/performance. Please include in application as attachment.

Positions posted with a Staff Type of Regular or Term are eligible for the Veteran Preference Program. See the Veteran Preference Program webpage for additional details.

The University of New Mexico is committed to hiring and retaining a diverse workforce. We are an Equal Opportunity Employer, making decisions without regard to race, color, religion, sex, sexual orientation, gender identity, national origin, age, veteran status, disability, or any other protected class.