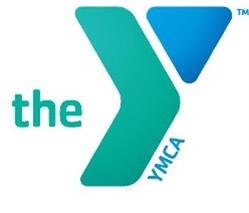 Bus Driver (VA, Roanoke) at YMCA of Metropolitan Washington
Roanoke, VA
FUNCTION
Responsible for providing safe transportation while operating the YMCA bus on assigned routes.? This is a part time position working an average of 15-25 hours per week.
ESSENTIAL FUNCTIONS
Transport children via YMCA bus following assigned routes and schedule.
Ensures the safety of all people on bus
Perform documented safety checks before using bus
Abides by all federal, state and municipal traffic laws
Maintains First/Aid kit and report if item is needed
Communicates effectively with management team
Attends job related training and staff development meetings
Maintain good relationship between the YMCA, the school and the community
Accurately estimates travel time and traffic patterns to be punctual
Helps to maintain the bus in good working condition including reporting problems
Maintain adequate fuel in the bus and fill as needed
Responsible for recording daily mileage, fuel consumption, and attendance
Responsible to keep the bus clean and tidy
WORK ENVIRONMENT/PHYSICAL AND MENTAL DEMANDS
Ability to drive for periods up to eight hours.
Exposure to indoor/outdoor elements.
Visual and auditory ability to respond to critical incidents and the physical ability to act swiftly in emergency situations
Ability to observe participant activities in order to enforce safety regulations and policies and procedures
Must be able to lift up to 25 lbs.
Minimal exposure to the illnesses of school age children.
QUALIFICATIONS
Be at 21 years of age or older.
Maintains current commercial drivers license and physical requirement?
Have a record of safe driving
Ability to communicate effectively with children, staff and management
Must be energetic, motivated, and have good common sense
Be a positive role model