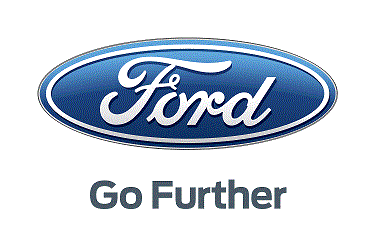 Business Analyst – Data, Mobility Business Group at Ford
Palo Alto, CA
This hidden gem is expiring soon - don't miss this opportunity.
Job Overview:

As a Business Analyst, you will be involved in Ford's initiatives to create innovative, data-driven products that drive revenue for Ford. In this role you will support strategic planning, market research, competitive analysis and benchmarketing, data product creation, and business and financial model formulation. Data products include, but are not limited to APIs, data marketplaces, algorithms, tools, services, and capabilities that generate revenue from data.

You will partner with the in-region Ford Smart Mobility strategy teams and business units to understand the market fit for the solutions that we are defining, andto develop business and marketing requirements for the solutions.You'll work closely with the product owners/managers on the high-level product strategy and competitive analysis, support product feature prioritization, and support product launches with in-market pricing, bundling, and launch strategies.You'll support the partnership team and business units across Ford as required with data partner contract negotiation and pricing, risk evaluation and modeling, and data availability assessment.

The successful candidate will also be charged with conducting market analysis, developing demand generation programs, assisting with go-to-market strategies, selling, working alongside the regional marketing leads to reach the target audience for each product, and generating increase in revenue and market share.

Responsibilities include:

Support and conduct market and competitive research on data products to justify recommendations for new strategies, roadmaps, and data products.
Collaborate with cross-functional teams to identify new data product opportunities.
Manage, understand, and create business analysis tools and techniques (i.e. business models, pricing models, user story mapping, process maps, rules matrices, mockups etc.).
Develop business requirements, understand impacts and identify potential issues across various processes, departments, products and lines of business.
Conduct research to determine if solutions to business requirements currently exist within or outside the company.
Spot new technology trends, data monetization trends, and identify white-space opportunities for data products and initiatives
Support product marketing managers and product owners with the day-to-day cadence of project governance, project delivery dates and milestones, business plan reviews.
Help resolve bottlenecks for teams by following-up on open issues with stakeholders
Anticipate future needs based on existing technology roadmaps for both vehicle hardware and software architecture.
Lead budget development, forecasts, and project needs across initiatives, including the development of pricing and cost models.
Ability to travel 25% of time
Basic Qualifications:
Bachelor's Degree in Business, Computer Science, Data Analytics, Engineering, or related field
5+ years of experience doing marketing research, competitive analysis and using data to facilitate business decisions; high growth, technology management consulting, or business intelligence background preferred
3+ years of experience with business and technical requirements analysis, hypotheses modeling, and methodology development
Preferred Qualifications:
Master's degree in Data Science, Business, Computer Science, Data Analytics, or Econometrics
5+ years of experience working laterally across multiple business projects simultaneously
3+ years hands on experience in working with large amounts of data
3-5 years of experience with digital data services and business models across multiple industries
3-5 years of experience supporting the development of data products to gauge addressable demand by business service type
Ability to work across multiple tasks simultaneously; strong attention to detail and delivery track record
Ability to effectively prioritize and execute tasks in a high-pressure environment while managing the expectations of stakeholders
Strong quantitative, financial, and business modeling skills
Experience with methods and tasks to strengthen application of data, analytics, and processes for business opportunity evaluation
Strong research and analytic background, which can include consulting in related industries, or similar professional experience
Technical skills should include a combination of: data science or data pipeline management, business model development, gathering and use of vehicle-level or customer-level data, information design/visualization, and translating technical solutions to business or data products
Ability to understand and advance analysis of complex needs for the integration of services relevant to the business and various business domain areas
Bias for action: identifies and acts on both short- and long-term goals in achieving results
Comfortable with ambiguity: remains focused in spite of unexpected challenges; continues to seek a path forward
Strong aptitude for critical thinking and analysis: able to translate strategic plans into executable actions
Proven experience in developing business and financial models across a variety of industry sectors, particularly high tech and other digital services.

The distance between imagination and ... creation. It can be measured in years of innovation, or in moments of brilliance. When you join the Ford team discover all the benefits, rewards and development opportunities you'd expect from a diverse global leader. You'll become part of a team that is already leading the way, with ingenious solutions and attainable products - and it is always ready to go further.

Candidates for positions with Ford Motor Company must be legally authorized to work in the United States on a permanent basis. Verification of employment eligibility will be required at the time of hire. Visa sponsorship is not available for this position.

Ford Motor Company is an equal opportunity employer committed to a culturally diverse workforce. All qualified applicants will receive consideration for employment without regard to race, religion, color, age, sex, national origin, sexual orientation, gender identity, disability status or protected veteran status.