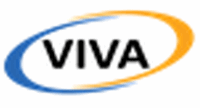 Systems Security Analyst at Viva USA Inc.
Marietta, GA
Title: Systems Security Analyst
Mandatory skills:
Business Systems Analysis,
Identity Management, Access Management, Privileged Access Management,
user experience, Audit, Audit functions,
business requirements, technical requirements, technical data flows,
lifecycle process, on boarding,
artifact management, requirements gathering, integration planning,
Agile,
IAM, Identity and Access Management,
IAM Program, IAM integration, IAM solutions, IAM as a service, IAM engineering

Description:

The IAM Architecture Business Analyst works under an IAM leader to plan, conduct and establish a functional vision for IAM assignments.
The BA possesses extensive knowledge related to IAM and will also be associated with multiple functions including demand and capacity for the team's resources.
The business analyst understands the vision of the IAM leader and the day-to-activities of their peer IAM engineers and security analysts.
The individual is able to create a pipeline of IAM integrations to be executed by the team.
You will:
- Define and document business and technical requirements for Identity and Access Management systems, including requirements for establishing role, entitlements and access definitions, defining the provisioning lifecycle processes, user account lifecycle processes, reconciliation, certification, provisioning, and de-provisioning processes.
- Possess and apply comprehensive knowledge of IAM security controls to the completion of complex assignments
- Effectively communicate successes and failures of a model, processes and procedures with clear understanding of critical success
- Work with IAM Architects, developers and business teams to analyze/refine requirements for application on-boarding into client IAM solutions
- Support IAM initiatives to identify and research data analogies, artifact management, requirements gathering, and translation of business requirements into technical data flows
- Proficiency in Agile methodology. Ability to write product Epics/ User stories with clear definition of acceptance criteria
This role exists to serve as the internal Identity & Access Management liaison to user groups and teams. Activities include:
- Scoping and reviewing internal customer requests
- Prioritizing incoming development requests for engineers
- Research technologies and gather requirements for integration planning
- Supporting other internal customer requests
The IAM Business Analyst must be in tune with the overall IAM Program direction of the organization and should have a strong understanding of the overall organization's structure and culture, and how the various internal customer rely on IAM as a service. This position brings structure and discipline to the IAM engineering and operations functions at client. Responsibilities and impact will crossover into all Identity and Access Management functions. Prior experience as a BA on large-scale IAM teams is preferred.
Basic Qualifications for Consideration:
• Bachelor's degree or equivalent industry experience
• 3+ years of experience in Business Systems Analysis
• Experience with Identity & Access Management controls from a user experience perspective
• Experience with Identity Management, Access Management and Privileged Access Management

Preferred Skills, Experience, and Education:
• Exposure to IAM practitioners and experts
• Ability to interface with Corporate Audit and External Audit functions for regulatory compliance
VIVA USA is an equal opportunity employer and is committed to maintaining a professional working environment that is free from discrimination and unlawful harassment. The Management, contractors, and staff of VIVA USA shall respect others without regard to race, sex, religion, age, color, creed, national or ethnic origin, physical, mental or sensory disability, marital status, sexual orientation, or status as a Vietnam-era, recently separated veteran, Active war time or campaign badge veteran, Armed forces service medal veteran, or disabled veteran. Please contact us at for any complaints, comments and suggestions.
Contact Details:
Please send your resumes and one of our recruiter will get in touch with you.
VIVA USA INC.
3601 Algonquin Road, Suite 425
Rolling Meadows, IL 60008
http://www.viva-it.com
89,103.00 - 115,150.00 /year
Systems Analyst
What is this?