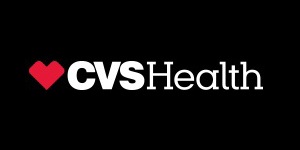 Business Analyst- Client Services at CVS Health
Northbrook, IL 60062
Job Description
The Business Analyst will be responsible for facilitating, defining and documenting business requirements for strategic client operations projects. The Business Analyst will also be responsible for managing the project from conception to implementation, and ensuring that all impacted areas are represented in the project process, including training if required.
The projects will be geared toward enhancements and fixes to the client portal application and creating operational efficiencies in support of the application. The skill set will require the ability to design and implement project enhancements as well as support of other operational needs. The Business Analyst will be directly responsible for working with the information services department as key sign-off for all phases of application development. They will be responsible for project concept, requirement sign-off, design sign-off,user acceptance testing, implementation and roll-out of new functionality.
An ideal Business Analyst should have following:
- Superior root cause analysis skills, including corrective action planning and ability to provide documentation to support analysis.
- Progressive experience culminating in a leadership role in a health care benefits services industry or a similar industry
- Well-developed management, written & oral communication, and presentation skills
- Demonstrated skills planning, executing, and managing complex initiatives and functions.
- Ability to identify processes, functions, and procedures requiring improvement, then develop and execute appropriate solutions.
- Ability to successfully balance deadlines, projects, and day to day responsibilities
- Extensive experience with the System Design Life Cycle (SDLC).
Required Qualifications
•3+ years of project experience that implemented changes to business applications supporting medium to complex business functions
•3+ years of hands-on work with integrated applications utilizing multiple data sources including databases and file systems
•3+ years of experience with the Microsoft Office products including but not limited to Word, Excel, Sharepoint, MS Teams
Preferred Qualifications
- RXClaim Experience
- Experience in healthcare / PBM
- Certified Business Analyst is strongly preferred
- Technical Writing Experience
- QA Experience
Education
Verifiable High School diploma or GED is required.
Business Overview
At CVS Health, we are joined in a common purpose: helping people on their path to better health. We are working to transform health care through innovations that make quality care more accessible, easier to use, less expensive and patient-focused. Working together and organizing around the individual, we are pioneering a new approach to total health that puts people at the heart.

We strive to promote and sustain a culture of diversity, inclusion and belonging every day. CVS Health is an equal opportunity and affirmative action employer. We do not discriminate in recruiting, hiring or promotion based on race, ethnicity, sex/gender, sexual orientation, gender identity or expression, age, disability or protected veteran status or on any other basis or characteristic prohibited by applicable federal, state, or local law. We proudly support and encourage people with military experience (active, veterans, reservists and National Guard) as well as military spouses to apply for CVS Health job opportunities.