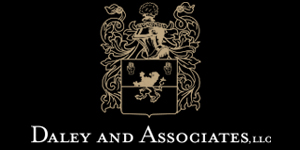 Business Analyst at Daley and Associates
Clinton, CT
This hidden gem is expiring soon - don't miss this opportunity.
Business Analyst - Clinton, CT
Our client is looking to hire a Business Analyst located in Clinton, Connecticut. The Business Analyst position will work closely with the functional areas to understand and align business technology initiatives, requirements definition, business processes to department and company goals. The role will also focus on the ongoing administration, troubleshooting, and issue resolution of aligned applications within his/her purview.
Superior skills and proven experience using business and technical knowledge to translate abstract concepts or assignments into specific implementation steps that others can follow
Simplify complex concepts into easily understood requirements and distinguish user requests from the true underlying needs
Proactively communicate and collaborate with internal customers to analyze business process and technology needs, work with Project Managers to schedule and deliver the appropriate materials as needed: Business Requirements, Functional Requirements, Tests Plans, etc.
Is aligned to specific business functions; is regularly consulted by other Business Systems Analysts to brainstorm solutions
Ensures the quality of systems delivered by planning, writing and reviewing test cases, coordinating test environment set-up, validating what is tested, documenting test results, and following up on defects to resolution
Routinely sought after to assist in troubleshooting complex business or systems issues
Conveys a strong sense of urgency related to problem solving and meeting customer needs
Works closely with project management staff to provide timely updates, deliver projects and to estimate new projects or change requests
Deliver training to end users as needed
Involvement in Disaster Recovery and Business Continuity planning
Cloud application administration; responsible for coordination of cloud application updates with vendor and functional areas
This position is required to respond to emergency calls on a 24X7 basis, and must be able to work off shift hours and weekends to maintain system functionality when necessary.
Performs other duties or special projects as required or as assigned
For immediate consideration, please email your current resume to Kenny at kwilliams@daleyaa.com