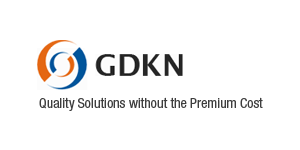 Business Analyst at GDKN Corporation
Des Moines, IA
Short Description:
The Business Analyst will participate in all phases of the systems development lifecycle from Requirements, Design, Development, Testing, and Implementation to meet business needs.
Complete Description:
• Responsibilities will be to work directly with the business and technical teams to gather and document requirements for various Iowa DHS system and programs. 
Responsibilities of business analyst role include but are not limited to:
• Creating, presenting and maintaining user stories, acceptance criteria, demo expectations and design documents in DHS defined systems.
• Creating/documenting, tracing, maintaining, prioritizing, and assessing changes to business processes and the associated requirements
• Working closely with key decision makers, systems owners and end users in support of core processes and critical business objectives
• Conducting research to obtain data, analyzing problems to advise and recommend solutions
• Querying and analyzing data to determine solutions, such as installation of alternate methods and procedures, changes in processing methods and practices, or redesign of products or services
• Advising client or department heads on alternate methods of solving needs or problems, and recommending specific solutions
• Working within an agile methodology framework with a focus on delivering value and adjusting rapidly to produce the most effective outcome
• Working closely with all IT organizations and driving projects to successful completion
A successful candidate for this role is expected to possess the following skills and experience:
• Excellent interpersonal, verbal and written communication skills and the ability to interact with a diverse group of team members, including executives, managers, IT professionals, and subject matter experts
• Experience in process mapping, group facilitation, data gathering and analysis, and phases of project life cycle (requirements gathering, design, development, deployment, training, and measuring effectiveness.)
• Experience delivering software as part of an agile delivery team
• Strong ability to work effectively within time constraints, changing priorities, and independently
• Proficient in Microsoft Office Suite including Excel, Word, PowerPoint and Visio
• Experience with requirement gathering software such as Azure DevOps, TFS, JIRA, or RTC.
• Analyze business strategy and user needs, document specifications, and translate business objectives into proper system requirement specifications
• Guide business customers through business case development for new applications/functionality, including cost / benefit analysis and risk / impact analysis
• Understanding of how to deliver value through realizations of benefits, avoidance of cost, identify new opportunities and modernizing the organization
• Focus on continuous improvement for both the business process and the underlying technologies and system support
• Strong ability to decompose complex concepts into smaller tasks while maintaining end-to-end business process focus
• Work closely with other Business Units to identify and deliver Enterprise value
• Experience providing consulting services to governmental entities
• Skilled at consulting with executive-level stakeholders to define business needs or problems
Skill
• Experience working on large, complex IT systems. Required 8 Years
• Experience eliciting requirements, writing user stories and design docs, docmnt acceptance criteria, and facilitating communications stakeholders & IT. Required 10 Years
• Experience with SDLC procedures / system development methodologies. Required 8 Years
• Product Owner experience. Required 8 Years
• Experience managing stakeholder expectations and priorities. Required 8 Years
• Experience working within a project governance structure (methodology, required templates and reporting). Required 8 Years
• Excellent task management skills, w/ the ability to multitask and manage multiple tasks with changing priorities in a cross-functional environment. Required 8 Years
• Demonstrate ability to prioritize and manage multiple projects and project activities simultaneously while meeting established deadlines. Required 8 Years
• Experience with Microsoft development platforms and software. Required 8 Years
• Experience in an agile environment. Required 8 Years
• Working experience with Microsoft SQL Server Management Studio or relational database software. Required 5 Years
• Experience with Team Foundation Server (TFS) and/or Visual Studio Team Services (VSTS), Azure DevOps (ADO), Rational Team Suite (RTC). Required 5 Years
• Bachelor's degree in Management Information Systems, Business, or related field, or relevant experience. Desired 8 Years