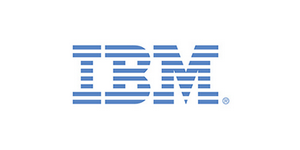 Business Analyst IBM Tech Re Entry at IBM
Armonk, NY 10504
Introduction
IBM's Tech Re-Entry program is looking for talented technical professionals who are looking to restart their technical careers after an absence from the workforce of 24 months or more. This paid apprenticeship will enable you to work on projects that match your expertise, interests, and abilities and could lead to full-time employment. During your IBM Tech Re-Entry apprenticeship program, you will have the opportunity to update your skills in a contemporary work environment. You will have access to the latest tools and technologies available and work alongside a multi-disciplinary teams to hone your expertise and deliver on client-critical solutions. You'll be able to experience the breadth of IBM resources while developing new skills and relationships.
Re-Entry hires participate in ~6 month apprenticeships to refresh skills and prepare for transition to full time opportunities. The experience provides personalized technical learning to update and gain additional skills; earning badges and credentials along the way.
Your Role and Responsibilities
We have an exciting opportunity for our growing Financial Systems area supporting Direct Tax Transformation.
As librarian, you will be responsible for the migration of data, ETL and business analytics deliverables across the different environments (development, test and production) working with the squad to understand priorities and to meet commitments. Tasks will also include to match business requirements with data delivered by validation of test cases.
Job Duties:
Promote ETL, Database, BI and TM1 code across development, test and production environments
Support collaboration between business and the technical team by validating test cases
Perform root cause analysis of technical and process issues
Interact with team in solution design to ensure a quality product is delivered
Analyze changes or new requests from customers or business process owners
Ensure compliance with procedures, separation of duties and audit ready posture.
Top candidates should demonstrate the following characteristics for success: creativity, intellectual curiosity, passion for helping others, problem-solving, appreciation for professionalism and excellence in execution. Candidates should also be detail oriented, demonstrate logical thinking, have a history of building strong relationships, and be an excellent communicator.
The Team
As a member of the CIO Finance & Supply Chain Direct Tax team, located in Armonk, NY (North Castle) you will be working with a diverse team to delivery quality applications in support of the IBM Tax organization
You need to be away from workforce for more than 2years to qualify for returnship role
techreus
Required Technical and Professional Expertise
Demonstrated experience in Excel
Exposure to Agile methodologies
Demonstrated written and verbal communication skills in a team environment
Ability to manage multiple deliverables and data availability while meeting business critical deadlines
Basic knowledge of FTP, SQL, ETL, Cognos BI, Cognos TM1
Preferred Technical and Professional Expertise
Demonstrated experience working with relational databases
Demonstrated experience with ETL, automation and business information tools
Exposure to one or more of the following: FTP, SQL, ETL, Cognos BI, Cognos TM1
Understanding of DevSecOps
About Business Unit
The Office of the Chief Information Officer (CIO) owns IBM's IT strategy and provides the tools, workstations, devices, and infrastructure that IBMers use to do their jobs every day. Put simply, our mission is to create a productive environment for IBM's 365,000 worldwide employees. Join us as we lead with with design to drive simplicity and ease of use, engineering the systems that run the business, and innovating to transform the business.
Your Life @ IBM
What matters to you when you're looking for your next career challenge? Maybe you want to get involved in work that really changes the world? What about somewhere with incredible and diverse career and development opportunities – where you can truly discover your passion? Are you looking for a culture of openness, collaboration and trust – where everyone has a voice? What about all of these? If so, then IBM could be your next career challenge. Join us, not to do something better, but to attempt things you never thought possible. Impact. Inclusion. Infinite Experiences. Do your best work ever.
How we'll help you grow:
• You'll have access to all the technical and management training courses you need, to become the expert you want to be.
• You'll learn directly from expert developers in the field; our team leads love to mentor.
• You will have the opportunity to work in many different areas to figure
About IBM
IBM is a global technology and innovation company. It is the largest technology and consulting employer in the world, with presence in 170 countries. The diversity and breadth of the entire IBM portfolio of research, consulting, solutions, services, systems and software, unusually distinguishes IBM from other companies in the industry.
Over the past 100 years, a lot has changed at IBM, in this new era of Cognitive Business, IBM is helping to reshape industries as diverse as healthcare, retail, banking, travel, manufacturing, and many more, by bringing together our expertise in Cloud, Analytics, Security, Mobile, and the Internet of Things. We like to say, "be essential." We are changing how we craft. How we collaborate. How we analyze. How we engage.
Join the next generation of innovators, inventors and entrepreneurs who are crafting the very way the world works. We want the brightest minds doing work that encourages, in an environment where growth is supported. IBMers get to discover their potential, so they're encouraged to build breakthroughs that help our clients succeed. We're establishing teams with dynamic strengths with people who want their ideas to matter.
Join us — you'll be proud to call yourself an IBMer.
Location Statement
For additional information about location requirements, please discuss with the recruiter following submission of your application.
IBM intends this job to be performed entirely outside of Colorado.
Being You @ IBM
IBM is committed to creating a diverse environment and is proud to be an equal opportunity employer. All qualified applicants will receive consideration for employment without regard to race, color, religion, gender, gender identity or expression, sexual orientation, national origin, genetics, pregnancy, disability, age, veteran status, or other characteristics. IBM is also committed to compliance with all fair employment practices regarding citizenship and immigration status.