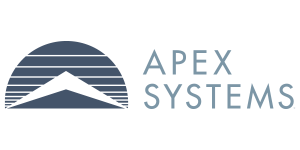 Business Analyst at Apex Systems
Indianapolis, IN 46202
About the Job:

We are searching for a technical and talented professional to join our team as a Business Analyst. This position will be working directly with business stakeholders and developers in moving Access databases into a new system. A successful candidate will be able to understand business processes and how they relate to the database software they are currently using. They will then need to take that understanding to write user stories and acceptance criteria for a developer to start work.

A Day in The Life:

The essential functions of this role are as follows:
• Develop the detailed scope required to deliver specific goals and objectives based on both user needs and a
good understanding of information technology, business processes, and industry requirements – with
minimal direction.
• Act as a liaison between client and technical solutions/ support groups, using advanced communication
skills to elicit, document, analyze and validate business requirements.
• Partner with business and development teams to analyze and develop the best solution design and
approach as a hands-on analyst.
• Document Microsoft Access databases and their relationships.
• Participate in functional data mapping between Microsoft Access, Excel, and other systems as required.
• Day-to-day aspects of discovering, documenting, communicating, and validating business-process-related
knowledge through documentation, modeling, simulating and analyzing current and future states.
• Support and advocate solution recommendations that align to short- and/or long-term strategic plans and
roadmaps
• Articulate solution alternatives, propose recommendations with business-focused rationale, and influence
decision-makers to ensure business outcomes will be achieved.
• Develop and apply extensive knowledge of the various agency operating models, processes and
requirements.
• Document requirements, and translate into proper system requirements specifications using the appropriate
methodology for the type of project assigned.
• Develop visualizations, user experience, and configuration elements of solution design.
• Execute and coordinate requirements management and change management processes.
• Develop test plans and test scripts for use in system integration testing and user acceptance testing.
• Execute system integration testing, issue identification, and defect tracking.
• Assist with coordination of user acceptance testing.
• Share ideas and best practice techniques with other analysts on the work team.
• Assist in production support efforts, with focus on issue resolution, root cause analysis, and future issue
prevention using continual process improvement.
The job description is not designed to cover or contain a comprehensive listing of activities, duties or responsibilities that are required of the employee. Other duties, responsibilities and activities may change or be assigned at any time.

What We're Looking For:

You're an ideal candidate if you have a BS degree in Business or Computer Science and/or 5+ years of applicable experience.

What You'll Need For Success:

• A quick-adapting and problem-solving individual that has experience with at least one enterprise-level
software implementation;
• You must be able to communicate and collaborate with individuals at all levels of the organization;
• Direct experience implementing or supporting Microsoft Access database migrations is preferred;
• Experience with tax and accounting process;
• Demonstrated ability to understand and represent business objectives and requirements and convert them
into solution designs;
• Demonstrated ability to envision, articulate and document future state operating models and business
processes with a high degree of complexity;
• Experience managing expectations when balancing alternatives against business and financial constraints;
• Experience with organizational impact assessments;
• Experience working with enterprise-wide software implementation projects – through all phases from initial
scope definition through requirements, design, build, system integration testing, user acceptance testing,
production prep and production launch;
• Solid multi-tasking skills - concurrent work streams and tasks.
Supervisory Responsibilities/Direct Reports:
This role does not provide direct supervision to direct reports.
EEO Employer
Apex Systems is an equal opportunity employer. We do not discriminate or allow discrimination on the basis of race, color, religion, creed, sex (including pregnancy, childbirth, breastfeeding, or related medical conditions), age, sexual orientation, gender identity, national origin, ancestry, citizenship, genetic information, registered domestic partner status, marital status, disability, status as a crime victim, protected veteran status, political affiliation, union membership, or any other characteristic protected by law. Apex will consider qualified applicants with criminal histories in a manner consistent with the requirements of applicable law. If you have visited our website in search of information on employment opportunities or to apply for a position, and you require an accommodation in using our website for a search or application, please contact our Employee Services Department at employeeservices@apexsystemsinc.com or 844-463-6178.
401K
Life Insurance
Medical, Dental and Vision
78,921.00 - 115,927.00 /year
Business Analyst (General)
What is this?