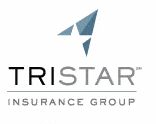 Business Analyst at Tristar Insurance Group
Long Beach, CA 90755
Role and Responsibilities
Determines and analyzes business needs and user's strategic information requirements to define optimum systems requirements.*
Write and maintain use case documents for business requirements.
Conducts tests, monitor results, and insures that the requirements are met.*
Write and maintain test cases for different applications.
Plans, schedules, and conducts online and batch tests, monitor results, and insures that the documented requirements are met.*
Responds to all inquiries from internal and external customers as well as from carrier and vendor partners.
Keeps users current when new data and functionality become available.
Resolves and closes assigned work orders in the IT Department's Help Desk System & Bug tracker system.
Helps troubleshoot the issue and provides steps to development team
Other duties as assigned.
Preferred Skills
Ability to effectively present information and respond to questions from managers, clients, vendors and employees of the organization.
Knowledge of commonly used word processors, spreadsheets and e-mail systems.
Excellent interpersonal skills, with a strong customer focus.
Excellent written and verbal communication skills, including ability to convey technical details to end-users.
Ability to establish and maintain a high level of customer trust and confidence.
The following Skills will be plus
Knowledge of Internet/Intranet Technologies
Knowledge of basic SQL
Good knowledge on logical and physical Data Modeling.
Good organization skills. Ability to handle multiple tasks simultaneously and work with manager to get the appropriate priority level assigned to meet strict deadlines.
Knowledge of Workers Comp & Claims Management System will be plus