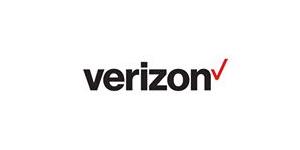 Business Analyst - Network Engineering at Verizon
Rolling Meadows, IL 60008
What you'll be doing...
The Business Analyst will have responsibility for financial analysis and reporting for Chicago One Fiber budget. Specific to this position, experience with SAP and/or Verizon's nSAP or vSAP systems desirable. Verizon 3GIS, nSAP, CoFEE and Excel will be the main tools used.
Read and understand contracts and purchase orders.
Run reports and understand OSP construction methods.
Work with internal and external teams and vendor to ensure invoicing is correct and timely.
What we're looking for...
You'll need to have:
Bachelor's degree or four or more years of work experience.
Four or more years of relevant work experience.
Three or more years of Telecommunications experience.
Three or more years of accounting experience.
Even better if you have:
A degree.
Five or more years of experience in Telecommunications.
Five or more years of work experience in Accounting.
Excel skills in manipulating data with VLOOKUP's and pivot tables, sorting and identifying discrepancies and anomalies.
Project Management experience and ability to drive tasks/projects to completion.
Verbal and written communication skills.
Knowledge of accounting principles.
Experience with accounting systems (SAP/nSAP).
Experience with Agile development and user testing.
Ability to work well on a team to accomplish goals.
VZNetworkEngineering&Ops
When you join Verizon...
You'll have the power to go beyond – doing the work that's transforming how people, businesses and things connect with each other. Not only do we provide the fastest and most reliable network for our customers, but we were first to 5G - a quantum leap in connectivity. Our connected solutions are making communities stronger and enabling energy efficiency. Here, you'll have the ability to make an impact and create positive change. Whether you think in code, words, pictures or numbers, join our team of the best and brightest. We offer great pay, amazing benefits and opportunity to learn and grow in every role. Together we'll go far.
Equal Employment Opportunity
We're proud to be an equal opportunity employer - and celebrate our employees' differences, including race, color, religion, sex, sexual orientation, gender identity, national origin, age, disability, and Veteran status. Different makes us better.