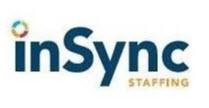 Desktop Support Coordinator at Insync Staffing
Austin, TX 78758
Allstates Consulting Services is looking for a Desktop Support Coordinator to work with our client in Austin, TX. You will be responsible for dispatching/supporting our field service resources/technicians across multiple client locations. Providing desktop support as needed through troubleshooting various hardware and software issues according to customer specifications. Performing first and second level problem diagnosis through to resolution including communicating, tracking, reconciling, and documenting the cases accurately within designated guidelines (SLAs).
Responsibilities require working with clients/end users, logical vendors, internal technicians/subcontractors, and consulting personnel in a professional and corporate setting to complete assigned MAC/Service Request cases to the customers satisfaction within an aggressive SLA environment.
Position Details:
Hourly position based upon experience & skill level

Long term contract with possible contract extension or hire

Standard work hours: 40+ Hours a week; must be flexible; Standard Shift Mon-Fri 0900-1800

Client Addendum will need to be followed. Copy will be provided at the time of candidates offer acceptance.
Responsibilities:
Dispatching of desktop support technicians, schedules/prioritizes MAC/Service Request cases utilizing our clients internal ticketing systems.

Provide remote/over the phone support as needed related to Windows operating systems and applications, troubleshooting network connectivity issues, installing operating systems, installing applications, system imaging, system migrating.

Assist with installation of applications relating to laptops, desktops, Cisco IP phones, Avaya IP phones as needed.

Perform back-up testing to ensure all systems are connected to the customer s network as directed.

Support inventory management activities such as receiving inventory, tagging of assets, tracking spares, ordering inventory, updating inventory records, prepare and return damaged equipment.

Act as an interface, as needed, between associates at the applicable location and centralized project / operations / MAC management teams.

Update customers and other stakeholders regularly on ongoing open MAC/Service Requests.

Escalate and manage tickets to assure timely resolution.

Able to smoothly transfer information at the end of each shift with other support staff about any outstanding issues and tasks.

Performs research to improve service levels.

Ability to meet multiple service level agreement requirements during the ticket life-cycle.
Qualifications:
Knowledge, Skills, Abilities
Must have a good understanding of M.S. Windows, system imaging applications, and PC data migration applications

Understanding and working knowledge installing desktop applications

Ability to think logically, multi-task and perform step-by-step troubleshooting in a fast pace environment

Must have an understanding of IP phone technology and understand network terminology

Ability to document new procedures, update old and/or suggest improvements for Knowledge-base

Experience with Windows, Linux, Networking, VPN, HTML and computer hardware

Detail oriented with excellent written/verbal communication skills

Ability to work in a team environment while displaying excellent customer service skills
Education / Experience Requirements
High School/GED (Required)

2+ Years experience in desktop support and call center operations (Required)

Associates Degree major in related field (Preferred)

Working experience with ticketing systems (Required). ServiceNow preferred.

Experienced with Window s operating systems, system imaging applications, and PC data migration applications (Required)

CompTIA A+ Certification (Strongly Desired)

Experience in data communications (Preferred)

Basic knowledge of IP networking (Preferred)

Basic knowledge of IP phones (Preferred)

Basic knowledge of Cisco switches and routers (Preferred)

Basic knowledge of local and wide area networking (Preferred)