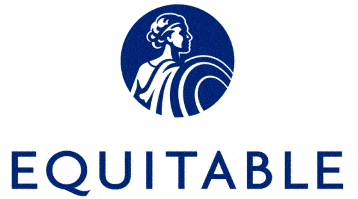 Business Analyst - Process Design & Improvement at AXA
Jersey City, NJ
AXA Equitable is growing its Actuarial and Risk functions on its journey to becoming a standalone US company. We are seeking professionals who will thrive in a fast-changing environment involving one of the most complex product portfolios in the industry.

The Actuarial organization within AXA Equitable has embarked on a multi-year modernization transformation program, with the goal of empowering Actuarial to create value through operational efficiency, significant reduction of manual work through end to end process automation and developing best-in-class capabilities in areas of data, modeling, analytics and reporting.

The Business Analyst, Actuarial Process Design and Improvement will support the documentation, design and implementation of new actuarial processes and support the continuous improvement of existing processes. The position reports to the Director, Actuarial Process Design and Improvement, as part of a matrix team that provides the team the ability to draw upon diverse skill sets from multiple disciplines, strengthening the overall team.

The Business Analyst will engage in work to perform prioritization, process diagnostics, improvement and implementations in support of different clients across Actuarial. The Business Analyst will work with business users, stakeholders and other project team members to document business specifications and develops detailed work estimates, timelines, and test strategies. This role requires a strong, conceptual thinker with the ability to absorb abstract concepts and envision applications of those concepts in concrete situations. The candidate will work cross functionally in the organization with opportunity to influence a wide group of stakeholders.
The Business Analyst will support the implementation of first-in-class actuarial processes, following a rigorous development cycle while adhering to design standards and timelines. The person in this role will rapidly develop and gain institutional knowledge at AXA Equitable through exposure to Actuarial processes across multiple accounting regimes and some of the most complex products in the industry.

Responsibilities Include

Responsible for performing complete analysis of complex client requests.
Working with business users, stakeholders and other project team members, documenting business specifications and developing detailed work estimates, timeline, and testing strategy.
Completing business impact analysis, documenting business process flow current and future state.
Supporting the planning of and documenting the outcomes of design thinking workshops with the business areas, Data Analytics and IT.
Bridging different stakeholder perspectives to gain alignment on actionable next steps.
Leading project team to prioritize work efforts.
Maintaining detailed knowledge of the current actuarial processes, technology and infrastructure.
Accountable for identifying the optimal approach with project stakeholders for process design.
Supporting the implementation, documentation and testing of new process functionality.
Exhibiting creative problem solving and leadership in business requirements development.
Leading, mentoring and/or directing the work of other cross functional team members.
Continuously communicating and collaborating with stakeholders across Valuation, Model Development, Assumptions, IT, Data Analytics and other Finance teams.
Continuously working with stakeholders to achieve agreement on priorities and ensure that priorities are managed effectively.

QUALIFICATIONS:

Minimum Qualifications

Bachelors degree in Finance, Business, Mathematics, Statistics and/or actuarial science.
5+ years experience in process analysis, design and documentation.
2+ years experience developing detailed requirements and test cases.
5+ years experience working with MS Office (Word, Excel, PowerPoint, Visio, Access) and SharePoint.
Preferred Qualifications

Business Analyst (IIBA) certification a plus.
Demonstrates corporate perspective of business needs and functions, as well as proficiency within the business department supported.
Background in insurance/annuity product types and business functions, and consistently produces quality analysis independently.
Influencing, mediation and negotiation skills.
Knowledge of the business functions of the clients and the impact of interactions between client areas.
Proven expertise with systems design process and methodology.
Ability to foster good working relationships with business partners is needed to gather required data and analyses
Ability to manage and handle multiple tasks simultaneously
Flexibility to adapt to dynamic projects.
Experience translating design principles into actions.
Comfortable working in new situations without being constrained by the status quo.
Current with technological trends and advances.
Proficient with process documentation tools.
Solid working knowledge of Finance systems and transactions preferred.
ABOUT AXA EQUITABLE

We have been providing stability and reliability to our clients since 1859 to help them live their lives with confidence, to give them peace of mind, and enable them to realize their dreams for their loved ones and their legacy.

As an employer AXA Equitable is committed to creating an environment where everyone feels completely comfortable bringing their true selves to work every day. AXA Equitable has been recognized and certified as a great place to work by the Great Place to Work Institute.

We provide our employees opportunities to move within our organization so they can grow their career and skills without ever having to leave AXA Equitable. Almost 40% of our open jobs are filled with current employees.
NOTE: AXA Equitable participates in the E-Verify program.

In addition to competitive compensation and an outstanding benefits package including 401 (k) and medical programs, we offer the opportunity for continued professional development in a congenial corporate environment.

AXA Equitable is committed to providing equal employment opportunities to our employees, applicants and candidates based on individual qualifications, without regard to race, color, religion, gender, gender identity and expression, age, national origin, mental or physical disabilities, sexual orientation, veteran status, genetic information or any other class protected by federal, state and local laws.