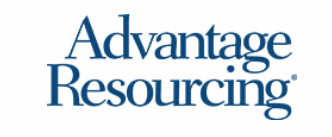 Business Analyst / Project Manager II / 903439 at Advantage Resourcing
Kirkland, WA 98033
Business Analyst / Project Manager II / 903439
Duration: 6 months with possible extension
Location: Kirkland, WA

Team Overview:
The Engineering Education team at the client provides courses, documentation, and resources in emerging technologies, professional development, and technical skills to engineers.  The Evaluation and Metrics group supports those efforts by strategically defining, measuring, and analyzing data to drive these programs, partnering with key stakeholders to understand the larger program impact at the client.

Position Overview:
Client is searching for a talented Technical Business Analyst with excellent communication and problem-solving skills to design, develop, and test educational program assessments with SQL queries, qualitative surveys, and data reporting to support the Engineering Education team's metrics and evaluation initiatives.  In collaboration with internal product areas across  client, your work will enable client to drive key decisions with data and empower the programs to measure their impact.

Responsibilities:

Create educational assessment surveys based on program evaluation strategy.
Write SQL queries to support research questions and develop reports.
Design data visualizations and dashboards to effectively communicate results.
Skill/Experience/Education/Mandatory
BA or BS degree in economics, psychology, statistics, business administration or another field that uses quantitative analysis. 
At least 5 years of work experience, including 3 years working as an analyst or consultant. 
Experience writing SQL queries and comfort working with large data sets within prior analyst roles. 
A passion for building tools for data visualization and/or dashboards. 
Strong analytical and problem solving abilities. 
Excellent problem-solving skills, business judgment, strategic and analytical capabilities.
Desired
Experience with Google Analytics or Google DataStudio. 
Familiarity with Javascript (or other scripting language) and data visualization libraries like Google Charts, d3.js, etc. 
Experience working in research, evaluation, or survey design methodologies. 
A strong communicator who is effective with technical and non-technical audiences.
Advantage Resourcing is committed to providing equal employment opportunity for all persons regardless of race, color, religion, sex,sexual orientation, gender identity, age, marital status, national origin, citizenship status, disability or veteran status.