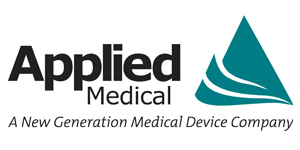 Business Analyst - SAP SD at Applied Medical
Rancho Santa Margarita, CA
_________________________________________________________________________________
Applied Medical is a new generation medical device company with a proven business model and commitment to innovation that has fueled our rapid business growth and expansion. Applied Medical has been developing and manufacturing advanced surgical technologies for nearly 30 years, and has earned a strong reputation in healthcare. Our dedication to delivering the highest quality products and unique business positioning provides our team members with the unique ability to contribute in a larger capacity than is possible in typical positions.
Position Description
The Business Analyst (SAP SD) will play a key role in the requirements gathering, solution configuration and implementation of systems on various projects and software change requests within a functional area. The Business Analyst will collaborate with business counterparts globally to ensure successful implementation of projects while achieving target service levels on various system change requests. The Business Analyst will also be responsible for ensuring that proper Change Control and Project Management processes are followed.
Learn Applied's business processes
Gather and document business and software requirements for projects and software change requests
Create process maps to illustrate current and future business and system processes
Participate in software solution design and prepare design documents
Process software change requests
Configure systems to meet business requirements
Provide functional knowledge to support development activities
Collaborate with the development team and others to ensure software solutions are designed and developed to perform as intended
Implement project deliverables within the required timeline
Support enterprise systems and business processes
Collaborate with the Software Validation team to prepare test scripts and test software changes
Participate in software validation activities as required
Partner with internal customers to identify improvement opportunities and recommend projects to the IS Leadership team
Collaborate with the Applied Learning team to prepare training material; facilitate training as required
Advanced learning about information systems
Perform other duties and responsibilities as needed
Position Requirements
This position requires the following skills and attributes:
4-year degree in Computer Engineering, Business Administration or related field
3+ years in an IT Analyst or similar position
6+ years in a technology-driven role
Knowledge configuring modules within SAP or equivalent systems
Proficient understanding of enterprise information systems and integrations
Knowledge of SAP or equivalent technologies in at least one application area
Demonstrated organizational skills and the ability to concurrently handle multiple tasks while working interdependently within a cross-functional team
Proficient analytical and problem-solving skills
Ability to train other team members
Effective written and verbal communication skills
Ability to work well in a team environment
Proficient technical writing skills
Proficient with Microsoft Office, including MS Project and Visio
Preferred
The following skills and attributes are preferred:
Knowledge of designing software solutions
Knowledge and experience working in FDA 21 CFR Part 11 compliant environment
Basic understanding of SAP programming concepts 
Benefits
Training and mentorship with ongoing learning and development courses
On-campus wellness activities
Comprehensive medical and dental coverage
Education reimbursement program
401(k) program with employer match
Generous vacation accrual and paid holiday schedule