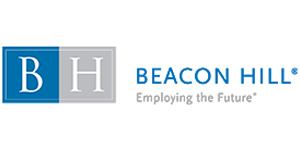 Business Analyst at Beacon Hill Staffing Group
St. Louis, MO

DESCRIPTION:

We are currently seeking qualified candidates for Business Analyst opportunities within two of our premier West County clients. Selected candidates will serve as a liaison between business and technology teams. They will assist in the identification and definition of business requirements and documentation, and assist in testing where appropriate. These positions perform requirement elicitation and analysis, ensuring the best possible solution to the business need. Will meet with internal and external clients to gain an understanding of their business needs, ensuring the best possible solution is provided for their vision. Will work closely with technical teams in the definition, implementation, and support of those functional requirements. Will work closely with product owners and stakeholders to refine vision, develop roadmaps, manage backlogs and establish goals.

REQUIREMENTS:

Minimum of 5 years' experience in a Business Analyst role demonstrating successful completion of the functions listed in this job description.
A blended background and demonstrated successful history of serving as a conduit between the business and technology is essential.
Experience in an Agile methodology environment highly preferred.
Experience assisting in user acceptance testing (UAT) is preferred, but not required.
A successful history of building trust and respect, establishing relationships, and developing rapport with technical and non-technical team members.

Find Us on Facebook!
Follow Us on Twitter!

Beacon Hill is an Equal Opportunity Employer that values the strength diversity brings to the workplace. Individuals with Disabilities and Protected Veterans are encouraged to apply.

Company Profile:

Beacon Hill Technologies, a premier National Information Technology Staffing Group, provides world class technology talent across all industries on a contract, direct (permanent), contract-to-direct and project basis. Beacon Hill Technologies' dedicated team of recruiting and staffing experts consistently delivers quality IT professionals to solve our customers' technical and business needs.

Beacon Hill Technologies covers a broad spectrum of IT positions, including Project Management and Business Analysis, Programming/Development, Database, Infrastructure, Quality Assurance, Production/Support and ERP roles.

Learn more about Beacon Hill Staffing Group and our specialty divisions, Beacon Hill Associates, Beacon Hill Financial, Beacon Hill HR, Beacon Hill Legal, Beacon Hill Pharma and Beacon Hill Technologies by visiting www.beaconhillstaffing.com.

We look forward to working with you.

Beacon Hill. Employing the Future™

$80,000.00 - $95,000.00 /year