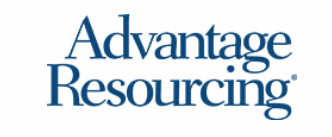 Business Analyst w Banking Experience at Advantage Resourcing
Charlotte, NC
Advantage Resourcing Group has another great job opportunity for an experienced Business Analyst with our Charlotte NC based banking client! 
This is a 1 year assignment working onsite in Charlotte
10+ years of experience as a Business Analyst or Business Systems Consultant
Extension up to 24 months is possible
Banking/Financial Services experience is highly preferred!
Details:

Recognized as an expert and visionary in providing strategic business solutions to enterprise-wide technology initiatives. 
Acts as a liaison between client area and technical organization by planning, conducting, and directing the analysis of the most complex, strategic, corporate-wide business problems to be solved with automated systems. 
Provides technical expertise in identifying, evaluating, and developing systems and procedures that are cost effective and meet business requirements. 
Applies knowledge of industry trends and technology to drive organizational change and position our company for the future. 
Works with user groups to provide training, resolve questions, assess user needs, and recommend changes. 
Participates in transforming strategic enterprise architecture and design principles into specific system requirements and specifications.
 Recommends and initiates systems testing. 
Acts as the highest-level internal consultant within technology and business groups by re-engineering technical processes for greater efficiencies with significant impact to the business. 
Directs and serves as a mentor to less experienced staff.: 
10+ years of experience in business systems analysis and/or design.
Advantage Resourcing is committed to providing equal employment opportunity for all persons regardless of race, color, religion, sex,sexual orientation, gender identity, age, marital status, national origin, citizenship status, disability or veteran status.