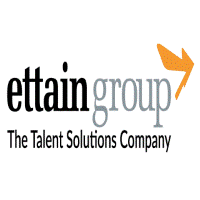 Business Analyst with extensive Banking Experience from NTT DATA, INC
Charlotte, NC 28281
At NTT DATA Services, we know that with the right people on board, anything is possible. The quality, integrity, and commitment of our employees are key factors in our company's growth, market presence and our ability to help our clients stay a step ahead of the competition. By hiring the best people and helping them grow both professionally and personally, we ensure a bright future for NTT DATA Services and for the people who work here.
NTT DATA Services currently seeks a Business Analyst to join our team in Charlotte, North Carolina (US-NC), United States (US).
Responsibilities:
* Analysis and Solution Definition
* Documents client organization's direction, structure, business processes and requirements.
* Requirements Gathering and Documentation (BRD)
* Liaison between the business and development teams throughout the project.
* Analyzes business requirements to understand the business needs and to determine how the application can best function to fulfill those needs.
* Provides input to buy vs. build decision based on input received from the business and other functions within Technology.
* Identifies cross impact to other systems.
* Proposes solutions to problems and considers timeliness, effectiveness, and practicality in addressing client needs.
Project Execution:
* Understands project plans and is able to clearly articulate roles, project goals, and timelines.
* Adheres to and facilitates project standards.
* Creates, consolidates and presents documents relating to use cases, functional requirements, data mapping, privilege provisioning and authorization models, maintaining them throughout the project, including traceability back to requirements.
* Ensures with the quality management team that requirements documentation can be easily translated into test plans, and that testing plans have been completed.
* May execute test plans or follow-on testing.
* Assembles and documents all test results.
* Provides a business or process perspective during design reviews.
* Accurately employs methodology and documentation tools.
* Establishes responsible deadlines and personal work plans and manages time effectively.
* Participates in change control process throughout the project.
* Contributes to continuous improvement and proactively supports knowledge sharing within the team and across Technology.
* Proactively carries out project support /administrative functions.
Skills:
* Understands basic Internet and client/server architectures
* Possesses basic knowledge of HTML
* Proficient in Microsoft Office suite
* Experience in systems implementation, business analysis, and/or project management
* Advanced communication and time management skills
* Experience in working with development teams preferred
* Knowledge of data structures, databases or query tools preferred
* Rapidly adapts and responds to changes in environment and priorities
* Excellent communication, interpersonal, problem solving and analytical skills
Basic Qualifications:
* Bachelor's degree in business or related field
* 3-5 years of experience as business analyst