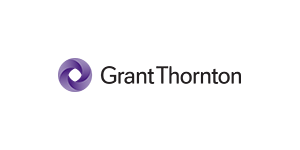 Business Applications, Infor Analytics Consultant at Grant Thornton
Chicago, IL
Business Applications, Infor Analytics Consultant(
Job Number:
 045373)
Description
Grant Thornton is collaborative, entrepreneurial and on the move. As part of a dynamic global organization of 30,000 people serving clients in more than 100 countries, we have the agility and focus it takes to be a leader.
We are committed to capitalizing on our strengths and serving dynamic organizations that share our values and drive. Our global values of collaboration, leadership, excellence, agility, respect and responsibility guide our behaviors and fuel our ambition to be the firm that makes a difference, every day. 
We provide companies the guidance they need to help run their businesses, establish robust internal controls, use information effectively and improve performance. These services include transaction support, valuation, recovery and reorganization, information technology solutions, forensic accounting and investigative services to name a few.
It is Grant Thornton'spolicy to promote equal employment opportunities.  All personnel decisions, including, but not limited to, recruiting, hiring, training, promotion, compensation, benefits and termination, are made without regard to race, creed, color, religion, national origin, sex, age, marital status, sexual orientation, gender identity, citizenship status, veteran status, disability, or any other characteristic protected by applicable federal, state, or local law.
Qualifications
POSITION SUMMARY:
Performs advisory and implementation services to address business needs throughout the enterprise leveraging Infor application.  Manages complex large scale implementations within our EASI practice.  This role is expected to substantially focus on Infor Cloudsuite implementation work, but may also involve other ERP applications (Lawson, EBS, PeopleSoft, etc.).  Additionally, the role will require assistance in business development and practice development.
ESSENTIAL DUTIES AND RESPONSIBILITIES:
Assist in full life cycle implementations including: planning,design, build phases

Responsible fordocumenting business requirements, system design and transformational goals

Configure applications and conduct iterative unit testing

Help to create training materials and quick reference guides to support user adoption 

Conduct training classes to prepare end users for deployment

Provide post-production support

Manage full life cycle implementations
Manage resources and budget on client projects
Manage teams in the identification of business requirements, functional design, process design (including scenario design, flow mapping), prototyping, testing, training, defining support procedures
Identify business opportunities to increase usability and profitability of information architecture
Experience with program leadership, governance and change enablement

Other general and administrative responsibilities include participation in meetings and preparation of minutes as appropriate 

Meet or exceed targeted billing hours (utilization)

Assist practice leadership in creating proposals, budgets, and work plans. Participate in other business development activities as appropriate

Interview campus and/or experienced candidates

 
QUALIFICATIONS:
Bachelor's degree in Accounting, Finance, Information Technology, MIS or related field.  A Master's degree is a plus.
5 to 10 years of related work experience in Lawson / Infor with exposure to Cloud ERP in a similar consulting practice or function servicing cross-industry clients at a national level
2 years of Project Management or direct management experience
Experience leading a project with various applications including ERP, HCM, finance, supply chain or similar

Excellent verbal and written communication skills

Knowledge of software development lifecycles, key metrics and reports

Experience with Enterprise Application Integration back-end data connectivity applications

Experience installing/configuring/implementing Lawson / Infor Applications

Proven ability delivering complex and time sensitive projects

Strong leadership skills; able to conduct meetings and  write technically oriented documents

Able to work with clients to understand current state processes and define future state processes based on business objectives

Experience managing complex full-life cycle technology projects
Proven experience with program leadership, governance and change enablement

Prior experience managing resources and budgets on client projects

Experience development of statements of work and/or client proposals
Must be able to scope out the effort and cost for an enterprise reporting solution
Ability to define how an enterprise information system will align with the organization's business and strategic objectives
Must have eagerness to mentor junior staff

Willingness/Ability to travel up to 80%
Primary Location
 - US-IL-Chicago
Work Locations
 - 
Chicago(141) 
Grant Thornton Tower 171 N. Clark St. Ste 200
 Chicago 60601