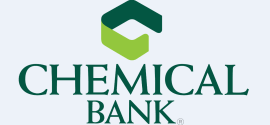 Business Banking Relationship Manager in Cleveland, Ohio | Careers at Cleveland at Chemical Bank
Cleveland, OH 44122
This position can be located at our Westlake or Beachwood location and will cover all of the Cleveland area. 
JOB SUMMARY
The Business Banking Relationship Manager is responsible for managing client relationships within a business banking portfolio which may vary in size and complexity. Perform daily administrative tasks, monitor maturing and upcoming renewals, assist with new requests, and act as point of contact for all portfolio customer needs. Work closely with banking center managers and business banking portfolio managers.
REQUIRED KNOWLEDGE AND SKILLS
Bachelor's Degree in Business, Finance, or Accounting required.
Minimum of three years of experience in business banking, or related experience.
Credit training and experience or prior lending experience.
Experience originating loans and selling deposit & fee income products to business clients.
Excellent customer service and interpersonal skills.
Strong written and verbal communication skills.
High level of mathematical, finance and analytical skills.
Sales and coaching acumen.
Ability to effectively present information and respond to questions from bank leadership and customers.
Strong knowledge of business banking products & services.
Strong organizational skills with attention to detail.
Computer, system and internet proficiency.
ESSENTIAL DUTIES AND RESPONSIBILITIES
Generates new business banking opportunities through prospecting, networking and referrals.
Mentors Banking Center Managers, and teams, in generating new business banking opportunities with existing relationships and acts as a resource for portfolio management and new business development.
Communicate with existing customers for ongoing credit review and maintenance of current portfolio as needed - gathering facts and information and negotiating terms and conditions for existing customer base.
Monitor existing portfolio for past dues, expired loans and other exceptions. Work closely with portfolio managers to correct exceptions.
Coordinate renewal of existing loans and approval of new loans through credit department and portfolio managers. Coordinate due diligence, loan documentation, booking and post-closing review.
Participate in loan approval discussions.
Conduct loan closings for new loans and renewals.
Identify problem loan situations and deterioration of credit quality within the portfolio and communicate findings to management in a timely manner.
Ensure complete and accurate compliance with legislation and regulations.
Identify cross-sell opportunities and recommend products.
Prepare and present special projects, reports, and assignments as requested.
Provide high quality customer service
COMPANY OVERVIEW
As a Chemical Banker, you will join other professionals who share our community banking philosophy of making a positive impact where we live, work and play. You will be a part of a growing community bank that believes in the dreams of its customers and employees alike. With Chemical Bank, you will make a difference in your community while enjoying excellent benefits and top career opportunities. Visit our Careers Page for more information.
Chemical Bank is an EEO/AA employer for minorities, women, gender identity, sexual orientation, veterans, and individuals with disabilities.