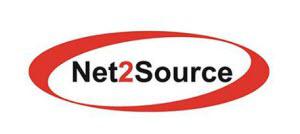 Business Consultant at Net 2 Source
Atlanta, GA 30303
Full Time Permanent Role - U.S. Citizens/Green Cards and those authorized to work in the U.S. are encouraged to apply. We are unable to sponsor currently.
Job Summary:Job Title: Business AnalystLocation:Atlanta, GA & Plano, TXSalary: DOEFull Time Permanent Role
Essential Functions of the Job:
As a Consultant, you will be a key player in the consulting team that helps discover and define the problem statement, evaluates the solution options and makes recommendations. You will create detailed design, architecture and process artifacts and implement the deployment plan. You will also support knowledge transfer with the objective of providing value-adding consulting solutions that enable our clients to meet the changing needs of the global landscape. 
Basic Qualifications:
• Bachelor's degree or foreign equivalent required from an accredited institution. Will also consider three years of progressive experience in the specialty in lieu of every year of education.
• At least 8 years of experience with Business Analyst
Preferred
· Experience in driving meetings/workshops with senior client executives, business leads & cross functional stakeholders and articulate project documents lucidly.
· Experience of working in geographically distributed teams. Should be able to on-board, coach and counsel Project teams assigned to the program.
· Experience of handling diverse IT projects such as Application Development, Business Consulting etc. would be desirable.
· Possesses Technical knowledge to understand and appreciate the technical solution and take part in technical discussions.
· Strong presentation skills and ability to confidently drive presentations with executives and senior management. Experience in executive communication and interacting with technical teams and/or third party vendors for development and maintenance efforts.
· Experience of writing functional test cases and experience in System testing and User Acceptance testing.
· Excellent documentation skills in the following areas:
· Process Modelling
· System Interaction diagrams
· Business Requirements Documentation
· System Requirements Documentation
· Expertise in Functional areas such as, Vehicle Sales and Distribution, Dealer Ordering, Dealership Systems for an Automotive OEM is desirable.
· High attention to detail and ability to work on multiple items simultaneously and make things happen in a fast-paced, dynamic environment.
· Self-starter and gets things done without much supervision or support. Comfortable in working with ambiguity
• Analytical and Communication skills
• Planning and Co-ordination skills
• Experience with project management
• Experience and desire to work in a management consulting environment that requires regular travel. 
The job entails sitting as well as working at a computer for extended periods of time. Should be able to communicate by telephone, email or face to face. Travel may be required as per the job requirements. 
About Net2Source Inc
Net2Source is an employer-of-choice for over 1000 consultants across the globe. We recruit top-notch talent for over 40 Fortune and Government clients coast-to-coast across the U.S. We are one of the fastest-growing companies in the U.S. and this may be your opportunity to join us!
Want to read more about Net2Source?,
Visit us at
www.net2source.com
Regards,
Amit Mishra
Manager – Recruiting and Client Delivery
Net2Source Inc.Corp. HQ's
: 317 George St., Suite 220, New Brunswick, NJ 08901
T:
(201) 340.8700 Ext.  562 
|D:
(201) 331 8314
|F:
(201) 221.8131
Email:
amit.mishra@net2source.com
|Web:
www.net2source.com
| LinkedIn:
http://lnkd.in/6WjR_m
Refer and Earn: For contractual position up to $500 and for Full-time up to $2500