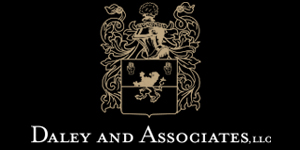 Business Continuity Engineer at Daley and Associates
Boston, MA
Business Continuity Engineer - Boston, MA
Our client, an investment manager in Boston, is looking for business continuity experience, which could include someone who has been in business continuity or disaster recovery role and has industry knowledge from disaster recovery institute or business continuity institute. The main tasks would be helping with disaster recovery testing and updates to our business continuity tool, including testing the new interface and plan updates. 
The Business Continuity Engineer is a key team role with strong expertise in Business Continuity and is responsible for the effective and efficient maintenance of related technologies, concepts, and strategies. In addition, this individual has a broader knowledge of Business Continuity at large, with a firm understanding of related disciplines and how they interoperate. The Business Continuity Engineer will be responsible for troubleshooting efforts and will be directly accountable for the results.
PRINCIPAL RESPONSIBILITIES:
Serves as a strong team member with deep expertise in Business Continuity, maintaining a deep understanding of the field and its related concepts, technologies, and strategies.
Provides technical support to ensure the ongoing efficient and reliable operations of related systems.
Proactively maintains strong knowledge of Business Continuity Program and its related components, and makes recommendations to enhance the program based on current industry guidelines and requirements. 
Enforces and maintains controls, procedures, and standards.
Aids in the enforcement of controls, procedures, and standards as required.
Receives broad goals and overall objectives from Management and proactively works to complete objectives promptly with minimal oversight. 
Leads vendor management and contract reviews for business continuity and is directly accountable for meeting objectives, including timelines and budgeting.
Attend industry meetings to maintain business continuity knowledge and ensure is following industry best practices. 
Act as a liaison to business areas ensuring that program objectives are completed for the areas the individual supports. 
For immediate consideration, please send resumes to Kenny at kwilliams@daleyaa.com
#LI-KW1