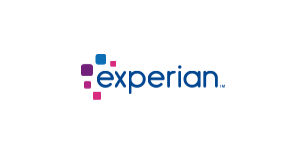 Business Data Analyst Intern at Experian
Costa Mesa, CA 92626
Experian is the world's leading global information services company. During life's big moments - from buying a home or a car, to sending a child to college, to growing a business by connecting with new customers - we empower consumers and our clients to manage their data with confidence. We help individuals to take financial control and access financial services, businesses to make smarter decisions and thrive, lenders to lend more responsibly, and organisations to prevent identity fraud and crime.
We have 17,800 people operating across 45 countries and every day we're investing in new technologies, talented people and innovation to help all our clients maximise every opportunity. We are listed on the London Stock Exchange (EXPN) and are a constituent of the FTSE 100 Index.
Learn more at www.experianplc.com or visit our global content hub at our global news blog for the latest news and insights from the Group.
The Business Data Analyst Intern in BIS Data Amendments is responsible for the implementation of client file amendments and corrections due to client dispute requests. The role is responsible for daily operational tasks, which includes monitoring, audits and reconciliation of information to ensure our entity data is accurate and corrected in a timely manner on the data repository.
To meet our responsibility in the support of data corrections and amendments, he/she will:

Process incoming correspondence and enter case information in the case management workflow application.
Screen mail for completeness. Communicating with disputant business entities via correspondence as needed.
Research, analyze and document disputed business credit profile information. Determine course of action for resolution using independent thought and judgment.
Work with vendors to determine inaccuracies and trends within a dispute case.
Analyze trade or public record information that is missing, backed out or suppressed. Identify source of information error, locate corrected information and perform database/file maintenance.
Process and analyze data to identify data anomalies.
Identify data trending and data reporting problems found within data cases. Share findings with the Data Assurance team for further investigation.
Document and track production problems, processes, procedures and changes within the data amendment activity.
Verify the accuracy of updated items at the completion of the data amendment process.
Essential Duties and Responsibilities
This role requires a tactical, analytical and common-sense approach to ensuring that dispute cases are completed accurately and in a timely manner. Strong organizational skills are a must, and a degree of problem solving is desirable. He/she must be a proactive communicator, with a strong sense of accountability and a day-to-day focus on results.
Specific Knowledge and/or Skills

Strong analytical and problem solving skills with a strong attention to detail.
Excellent communication skills, both written and verbal, with the ability to interact with cross-functional teams at all levels.
Communicates effectively in English in written and verbal form.
Self-motivated, self-directed, resourceful and in possession of a high level of personal initiative.
Ability to thrive in a face-paced, dynamic and deadline-driven environment.
Ability to organize, multi ‐ task, work independently on several projects and meet deadlines.
Ability to succinctly report status and results.
Passionate about delivering exceptional service.
Proficient with tools such Microsoft Excel.
Basic SQL skills beneficial.
Work under general supervision.
Follows established procedure and documentation requirements.
Collaborates and communicates effectively in team environment, contributing to team's results.
Experian is an Equal Opportunity Employer. Anyone needing accommodation to complete the interview process should notify the talent acquisition partner. The word "Experian" is a registered trademark in the EU and other countries and is owned by Experian Ltd. and/or its associated companies.