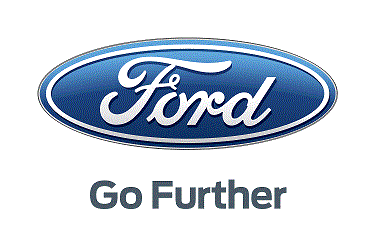 Business Designer from Ford Motor Company
Palo Alto, CA
Ford Motor Company was built on the belief that freedom of movement drives human progress. It's a belief that has always fueled our passion to create great cars and trucks. And today, it drives our commitment to become the world's most trusted mobility company, designing vehicles for a smart world that help people move more safely, confidently and freely. To do this, we are investing in technology, and businesses focusing on micro-transit, commercial solutions for fleet customers, enhancing the vehicle ownership experience and developing the Transportation Mobility Cloud, which will host mobility-related solutions.

Our studio at Greenfield Labs is growing and we are looking for a Business Designer to join our team. Greenfield Labs is a partnership between Ford and IDEO. We are a multidisciplinary team using design to develop and pilot new products and services to bring humanity to mobility and transportation solutions in cities around the world.

Our Business Designers combine strategic thinking and human centered design thinking processes to craft and build new ventures. You will collaborate with a broad team of designers to help define strategy and growth opportunities for GFL projects and our stakeholders, while designing, prototyping and bringing to life new products and services.
\n\n\n\n
Responsibilities


Collaborate with key project stakeholders to understand their strategic priorities, key challenges and opportunities. Develop a deep understanding of both internal stakeholders' business needs, and the external context for future enterprises
Explore the business model possibilities behind design concepts using design research and financial modeling to shape and influence their design. Design project business models that enhance and extend consumer experiences, and create new opportunities for revenue across time horizons
Translation of business strategy and business models into actionable insights for the project team. Partner with Business Development and Finance regarding invest/buy opportunities
Support development of a lab Business Design practice that partners with designers to build, refine and test prototypes in ways that foster strategic business growth. Engage in the continued development of GFL; the lab culture, its internal relationships, and its external presence
Support development of GFL strategic priorities and initiatives. Create and deliver inspiring presentations to senior executives and external audiences
Basic Qualifications
Bachelor's degree in Business, Strategy, Engineering, Arts or related field
2+ years of industry experience areas that include: Corporate Strategy, enterprise leader in a start-up, Marketing, Product Development, Business Intelligence & Analytics, Management Consulting, Venture Design or equivalent
Preferred Qualifications
Master's degree in Business Administration (MBA), Venture Design, Corporate Strategy or equivalent.
Design thinking mindset:

You're a confident and flexible leader of interdisciplinary teams where harmonious collaboration is imperative.
You are a design thinker at heart; open-minded, curious, exploratory, iterative and optimistic.
You're agile and can flex between being scrappy to move fast and detail-oriented to go deep, navigating the ambiguity of designing for complex, hairy problems.
You are comfortable vetting and aligning partners, and shepherding stakeholders on the journey of bringing experiments and pilots to life.
You have a passion for design, a pulse on emerging trends and technology, and a developed point of view about your work.
Venture design, entrepreneurial, or industry experience strongly preferred. Demonstrable rigor in designing and implementing new or re-defining business models, products and services while driving strategic growth; experience in taking offerings to market and scaling. Experience in complex business model development, scenario planning, and forecasting.
Demonstrable industry experience interpreting and translating between research insights, business strategy, and design of products and services. Knowledge/background of new transportation technologies services and mobility sectors.
University or industry experience working in cross-disciplinary teams using Human Centered Design Thinking Processes. Experience using software tools that aid planning and collaboration in design focused teams, eg. Sketch, Balsamiq, InDesign, Agile.

Join our team as we create tomorrow! We believe in putting people first, working together, and facing challenges head-on, because we're Built Ford Tough. We're one team striving to make people's lives better while creating value, delivering excellence and ultimately going for thewin.

Candidates for positions with Ford Motor Company must be legally authorized to work in the United States on a permanent basis. Verification of employment eligibility will be required at the time of hire. Visa sponsorship is not available for this position.

Ford Motor Company is an equal opportunity employer committed to a culturally diverse workforce. All qualified applicants will receive consideration for employment without regard to race, religion, color, age, sex, national origin, sexual orientation, gender identity, disability status or protected veteran status.