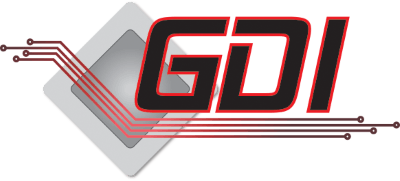 Business Development Associate at Great Development International
LAS VEGAS, NV 89118
About the company:
Great Development International (GDI) is an independent distributor of electronic components, founded in 2006. We are a fast-growing company that is service focused and a trusted supplier for many OEM and EMS customers. GDI's excellence of services have helped many of our customers on cost savings and resolve inventory and supply chain challenges. We have established offices in Shanghai, Shenzhen, Las Vegas and Hong Kong.
Our Las Vegas office is looking for talents to expand sales and operations.
Website: www.greatdevelop.com
Email: recruit@greatdevelop.com


Job Description:
Great Development International USA (in Las Vegas) is looking for ambitious individuals to join our growing Sales team. Business Development Associate would be responsible for successfully selling electronic components into various industry segments, customer and territories. Duties include identifying and properly qualifying business opportunities, presenting to all levels of organizations and preparing formal proposals. Leading negotiations, coordinating complex decision-making processes, and overcoming objections to closure.
Responsibilities:
Developing business from prospecting new businesses, following up on marketing leads, as well as expanding business from the company's existing client base.
Job Duties:
Develop sales opportunities by researching and identifying potential accounts
Outbound phone calls to customers and prospects worldwide
Penetrate all targeted accounts and radiate sales from within client base
Collaborate with appropriate team members to determine necessary strategic sales approaches
Create and deliver qualified opportunities to management or other team members
Ability to make proactive decisions and handle customer service related issues
Coordinate internally to cost and quote prices, discuss credit terms, and prepare sales order forms and/or reports
Assume additional responsibilities as required
Requirements:
One year or more prior B2B sales, telemarketing or lead generation experience, and experience within the franchised or independent electronic distribution is preferred
University or college degree in Engineering, Marketing, or an acceptable combination of education and experience
Able to build and maintain lasting relationships with customers
Exceptional verbal communication and presentation skills
Self-motivated, with high energy and an engaging level of enthusiasm
Ability to work individually and as part of a team
Deadline and detail-oriented
MS Office experience with Word & Excel
Working Conditions:
Casual dress in the office, business dress occasionally (customer visits)
Some travel may be required
Ability to attend and conduct presentations
Overtime as required
$15.00 - $20.00 /hour
Commission commensurate with experience