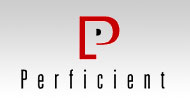 Business Development Executive - Irvine, CA at Perficient
Irvine, CA 92614
At Perficient you'll deliver mission-critical technology and business solutions to Fortune 500 companies and some of the most recognized brands on the planet. And you'll do it with cutting-edge technologies, thanks to our close partnerships with the world's biggest vendors. Our network of offices across North America, as well as locations in India and China, will give you the opportunity to spread your wings, too.
We're proud to be publicly recognized as a "Top Workplace" year after year. This is due, in no small part, to our entrepreneurial attitude and collaborative spirit that sets us apart and keeps our colleagues impassioned, driven, and fulfilled.
About Perficient

Perficient currently has a career opportunity for a Business Development Executive in our office located in Irvine, California.
Job Overview:
The BDE will sell Perficient's full portfolio of services, while focusing on a specific list of Enterprise and Strategic clients.  The BDE will take ownership of revenue generation, develop new opportunities, manage pipeline, create and execute account strategies, close enterprise-level deals and manage customer expansion. As a BDE, you will be responsible for the ongoing identification, development, and assessment of opportunities in SoCal.  This position will be reporting into the Irvine General Manager and will have accountability of generating business in excess of $3-5M+ in revenues.
Applies and leverages Perficient Sales Processes, Solution Selling and Account Management practices.
Responsible for generating sales in excess of $5M+ per year of IT consulting services.
Candidate should possess a strong suite of local client relationships (Fortune 500, CIOs, Senior Information Systems Executives, and Senior Business Executives) as well as industry relationships (software vendors, integrators).
Has a "hunter" mentality – open new accounts – requires strong phone skills.
Leads and manages customer engagement opportunities from lead generation, to deal review, to negotiations and closing a deal.
Years of Experience:  5-10+ years of services sales or professional consulting experience.
A proven track record of achieving and exceeding revenue objectives in complex solutions environment at Fortune 500 clients.
Knowledge of/experience with structured sales methodologies, e.g., Strategic Selling, Solution Selling, SPIN, Power based Selling, Target Account Selling.
Able to partner with clients to understand their organizational needs and recommend solutions that add value to their business.
Strong verbal, written communication, and listening skills; strong
Ideal candidate will have the ability to manage Executive level relationships (CIO's, Senior level Directors & VP's).
Strong relationships in SoCal
Excellent collaboration and team-building skills, customer service and interpersonal skills.
Perficient full-time employees receive complete and competitive benefits. We offer a collaborative work environment, competitive compensation, generous work/life opportunities and an outstanding benefits package that includes paid time off plus holidays. In addition, all colleagues are eligible for a number of rewards and recognition programs including billable bonus opportunities. Encouraging a healthy work/life balance and providing our colleagues great benefits are just part of what makes Perficient a great place to work. 
More About Perficient
Perficient is the leading digital transformation consulting firm serving Global 2000 and enterprise customers throughout North America. With unparalleled information technology, management consulting and creative capabilities, Perficient and its Perficient Digital agency deliver vision, execution and value with outstanding digital experience, business optimization and industry solutions.
Our work enables clients to improve productivity and competitiveness; grow and strengthen relationships with customers, suppliers and partners; and reduce costs.  Perficient's professionals serve clients from a network of offices across North America and offshore locations in India and China. Traded on the Nasdaq Global Select Market, Perficient is a member of the Russell 2000 index and the S&P SmallCap 600 index.
Perficient is an equal opportunity employer and all qualified applicants will receive consideration for employment without regard to race, color, religion, sex, national, origin, disability status, protected veteran status, or any other characteristic protected by law.
Disclaimer:  The above statements are not intended to be a complete statement of job content, rather to act as a guide to the essential functions performed by the employee assigned to this classification.  Management retains the discretion to add or change the duties of the position at any time. 
IMPORTANT INFORMATION: Applicants should ensure that their e-mail settings will receive e-mail from the iCIMS system otherwise, you could miss critical communications related to your application.

#LI - TF1